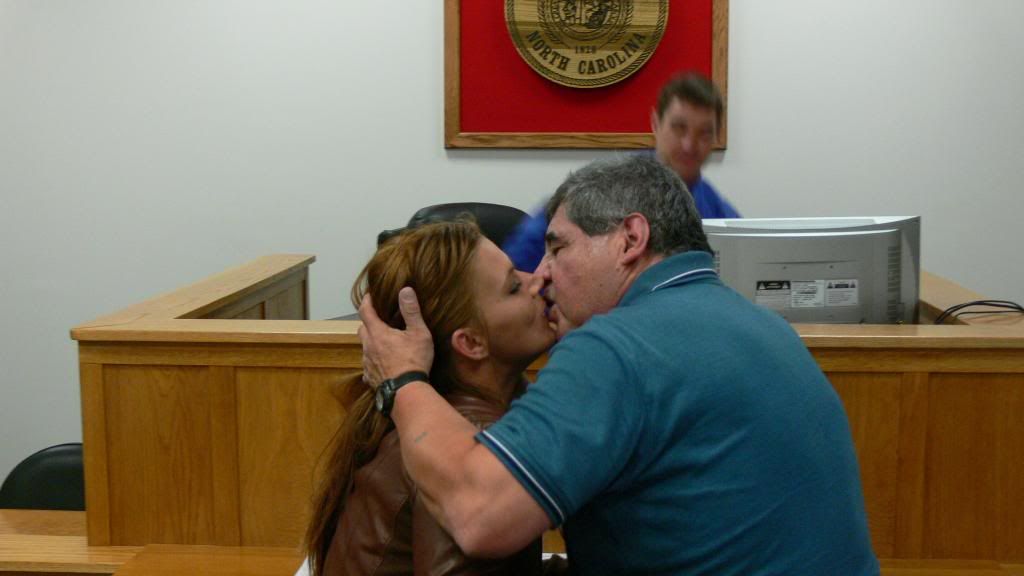 I was walking down Main Street this afternoon on my way to shoot a video at a local business when I heard someone shouting. I stopped in front of Anna Bedell's and turned back to see a man, a woman and a preteen boy standing on the corner of Main Street and Iotla Street next to the county courthouse. I turned and did a slow 360 to see who they were shouting at and there were no obvious alternatives to me. I did an exaggerated "Who, Me?" gesture, pointing at myself.

The couple nodded and they started toward me and me toward them. I was curious at what was up. I imagined they were tourists, looking for directions.

We met at the corner of Main Street and Phillips Street next to the water fountain.I said, "Hello. Can I help you?" The man nodded and asked me if I would be a witness at their wedding.

I said, "Okay, if I can take pictures and post them on my Internet news site."

They said I could and I went with them to the third floor of the courthouse where I witnessed the ceremony that was performed by magistrate Miciah Leatherman.

Here are some of the photos I took during the ceremony.

Congratulations to Miguel and Venessa Jimenez and may they have many happy years together.