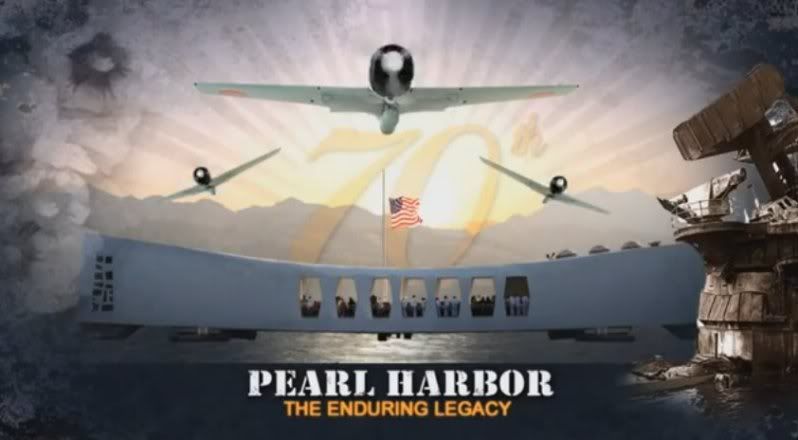 The U.S. Navy through its last episode of "All Hands TV" commemorates the 70th Anniversary of Japan's attack of Pearl Harbor on December 7, 1941. The six memorable segments involve...
1) Seaman Anna Wagner talks about life as a USS Arizona Memorial boat driver.
2) The events in Europe that would draw Japan and the U.S. into the war.
3) Tensions between Japan and the U.S. worsen when a trade embargo forces Japan to declare war.
4) Japan attacks an unsuspecting Pearl Harbor
5) A retired Master Chief honors the veterans of the battle by scattering their ashes at Pearl Harbor.
6) More about the USS Arizona memorial and the lesser known memorials around the harbor that commemorate the other ships damaged and lost in the attack . . . with a mighty battleship standing watch over them.