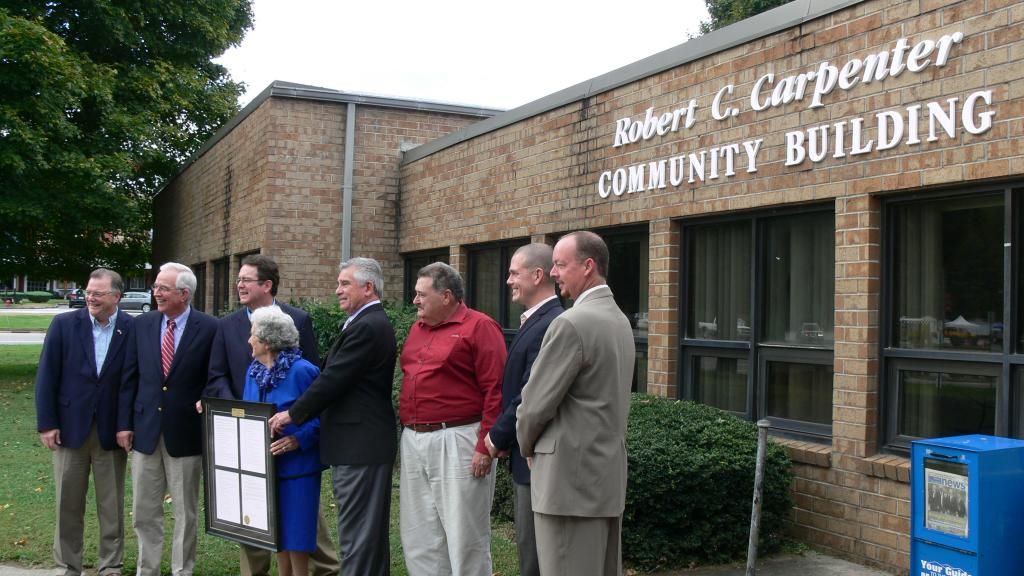 Family friends and local dignitaries gathered at the Community Facilities Building to mark the renaming of the building in honor of the life and legacy of the late Bob Carpenter, who served eight terms in the North Carolina General Assembly and was very active in the community.

People shared their stories about Bob's life and a resolution passed by the Macon County Commissioners was hung in the entry and then dignitaries posed for photos. The above video is of the main event, and you can check out some photos I took over at Flickr.

More information:
Video of Bob speaking at the 2010 convention of the Macon County Republican Party:
My post marking his death
Wikipedia article
He is in some of the photos I took at an election rally for Senator Elizabeth Dole in 2008.