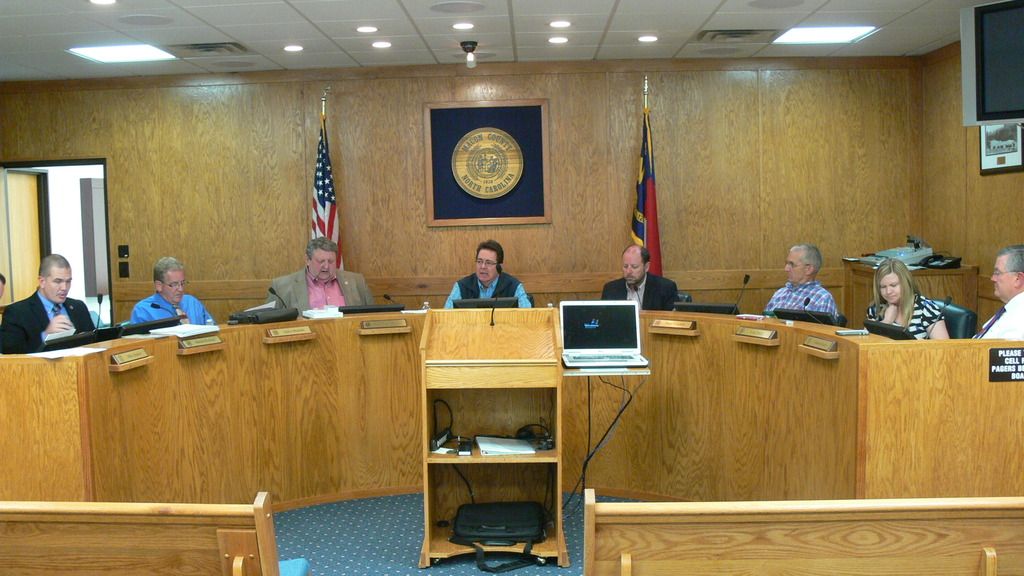 The Macon County Commissioners met on Tuesday, April 21, 2015 after a recessed meeting on April 14th [see coverage of that meeting here]. The next meeting will be at 4 pm at the Iotla Valley School and will be a joint work session with the Macon County Board of Education to handle the budget for the 2015-2016 fiscal year that starts on July 1, 2015 and ends on June 30, 2016.

Here is the public agenda (I did not receive a press packet for this meeting)
MACON COUNTY BOARD OF COMMISSIONERS
CONTINUED SESSION
APRIL 21, 2015 - 6 p.m.
Reconvene and welcome - Chairman Corbin

Discussion and consideration regarding proposed QZAB funding

Update on change order with Penland Contracting

Revision to service agreement between Macon County and the Highlands Chamber of Commerce

Schedule joint meeting with the town boards of Franklin and Highlands

Schedule a work session with the Macon County Board of Education

Closed session - Attorney-client privilege

Adjourn/Recess
MEDIA ROLL CALL
Macon Media (me)
Macon County News and Shopping Guide
The Franklin Press
WNCC-FM/WFSC-AM

There were also no members of the general public present at the meeting, with only Dr Chris Baldwin, Superintendent of Macon County Schools and Seth Adams, Director of the Macon County recreation Department being present for items that concerned their departments.


Here is a brief overview of what happened during the meeting:

PLAYGROUND EQUIPMENT AT PARKER MEADOWS APPROVED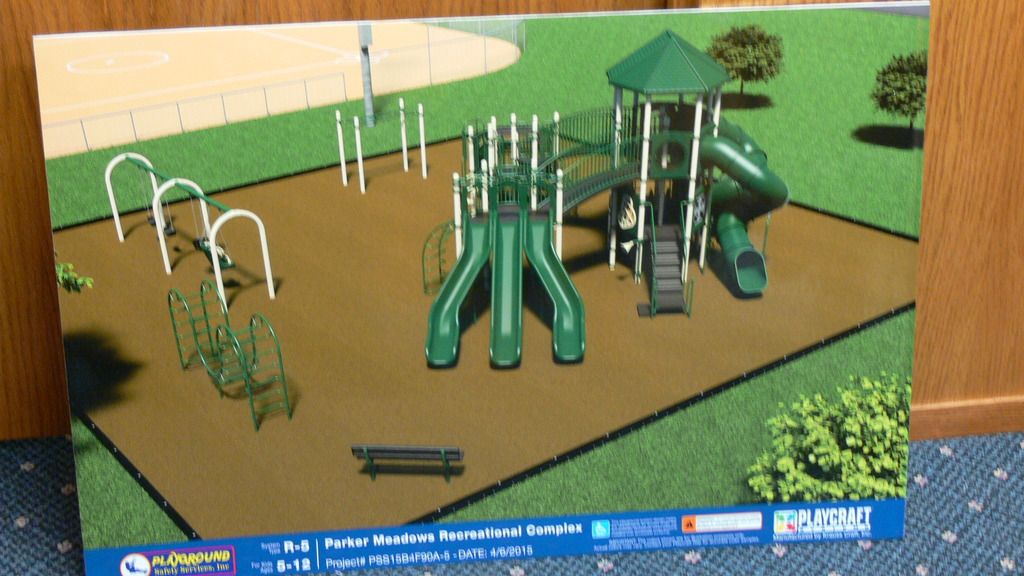 Macon County Commissioners heard a presentation by Seth Roland, Macon County Recreation Director, about bids for playground equipment at the Parker Meadows Recreation Facility. Commissioners voted 5-0 to go with the $84,192.00 bid put forth by Playground Safety Services.

QZAB FUNDING APPROVED

Commissioners had a long discussion and took several votes (all were 5-0 in favor) on various aspectes of the $2,985,878.00 QZAB Funding being sought by the Macon County Board of Education.

PARKER MEADOWS CHANGE ORDER APPROVED

Commissioners voted 5-0 to approve a change order for the Parker Meadows Project that involved a grant from the North Carolina Community Foundation to Macon County Soil and Water. Penland Contracting will be doing the work.

SERVICE AGREEMENT WITH HIGHLANDS CHAMBER OF COMMERCE REVISED

Commissioners approved by a vote of 5-0 a revision to the service agreement between the Macon County Commissioners and the Highlands Chamber of Commerce. The county attorney has juggled and improved the wording of the document.

COMMISSIONERS APPROVE JOINT MEETING WITH THE TOWNS OF FRANKLIN AND HIGHLANDS

Derek Roland proposed May 19, 2015 at 6pm at Cowee Heritage Center at the old Cowee School as the annual joint meeting with the Towns of Franklin and Highlands.

COMMISSIONERS TO HOLD JOINT WORK SESSION WITH SCHOOL BOARD

The Macon County Commissioners will hold a joint work session with the Board of Education to tale place at 4 pm on May 7, 2015 at Iotla Valley School. The boards will work on the budget for Macon County Schools for the fiscal year 2015-2016 that begins July 1, 2015 and ends on June 30, 2016.

DEREK TAYLOR APPOINTED TO SERVE ON COUNTY PLANNING BOARD

Commissioner Tate informed the board that Derek Taylor of Highlands had been recommended by the Highlands Town Board of Commissioners as the Highlands Representative on the Macon County Planning Board. The county commissioners voted 5-0 to appoint Mr. Taylor to the county planning board.

COMMISSIONERS VOTE TO SEND LETTER TO RALEIGH IN OPPOSITION OF SUNDAY HUNTING BILL

Commissioner Higdon has brought forth a request for the commissioners to forward a resolution opposing House Bill 640 (Hunting on Sundays on Private Land). After some discussion, commissioners voted 4-1 (Commissioner Tate opposing) to have the letter written and sent.
The bill text and voting history can be seen on the NC General Assembly website.

COMMISSIONERS HOLD CLOSED SESSION

Macon County Commissioners went into a closed session under authority of § 143-318.11 (a) (3) "To consult with an attorney employed or retained by the public body in order to preserve the attorney-client privilege between the attorney and the public body." For further reading, see paragraph three at this link.

This meeting was recessed until May 7th at 4pm at Iotla Valley School.