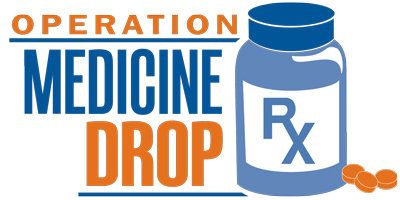 PRESS RELEASE
Sheriff Robert L. Holland (828) 349-2152
Macon County Sheriff's Office (828) 349-2104
Detention Center (828) 349-2263
Crime Stoppers (828) 349-2600
Visit our agency website for updates and additional information:
http://maconnc.org/sheriff-press-releases.html
DATE: March 19, 2013
OPERATION MEDICINE DROP
The Macon County Sheriff's Office, Highlands Police Department and Franklin Police Department will participate in Operation Medicine Drop on Saturday, March 23, 2013. Operation Medicine Drop is a partnership of Safe Kids North Carolina, NC State Bureau of Investigation, the Riverkeepers of North Carolina, Community Anti-Drug Coalitions of North Carolina and local law enforcement agencies, working together to encourage the public to safely dispose of unused and unwanted medication.
Operation Medicine Drop helps prevent accidental poisonings and drug abuse while protecting our waters. Since 2010, we have collected more than 30 million dosages just during OMD events. North Carolina will hold its 4th annual Operation Medicine Drop March 17-23, 2013 to coincide with National Poison Prevention Week. For more information visit:
www.ncsafekids.org
or call 828-349-2075.
On March 23
rd
medications will be collected from 10:00 am to 2:00 pm at two locations in Franklin, Kmart and Walmart; and two locations in Highlands, Highlands Pharmacy and Main Street Pharmacy.
Operation Medicine Drop offers the public a free and convenient option to dispose of unwanted and expired medications; it also keeps dangerous narcotics and other controlled substances from being stolen or otherwise diverted by drug abusers and drug dealers to be consumed or distributed illegally.
Sheriff Holland states: "I am asking everyone to dispose of their medications safely and properly and I encourage all residents to take advantage of this program. Please do not flush medications down the drain or dispose of them in trash that ends up in the landfill. Please help us prevent accidental poisonings and drug abuse, and in keeping medications out of the hands of children."