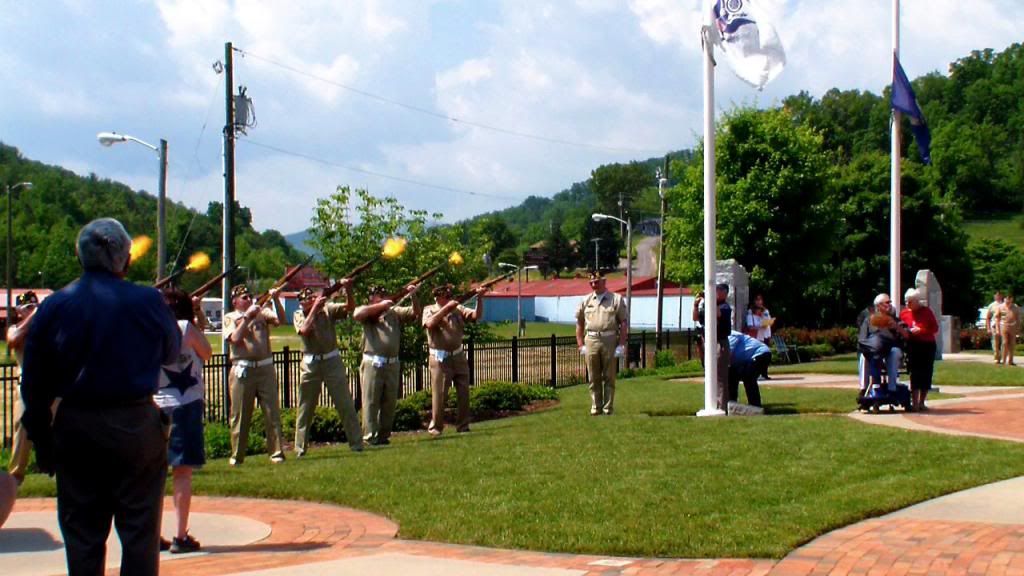 American Legion Post 108 hosted other veterans organizations and the public in a ceremony to remember those who died in America's wars. The video and photos below were taken at that ceremony in the Veterans Memorial Park south of Franklin, NC.

There is still room for you to purchase a memorial brick for a family member and you can find out how to do that, or how to donate to the organization to help in the upkeep of the park at their website.





Slide show of photos.
If the slide show does not work, view the photos on Flickr:



Created with Admarket's flickrSLiDR.