A new revolution is planned for Libya just days after he
called for protests across the Middle East
, the dictator of Libya is facing some of his own medicine...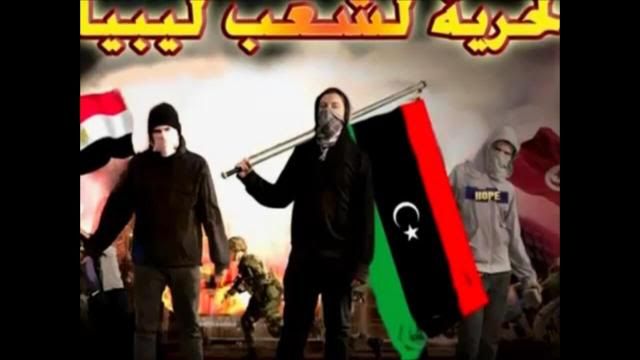 Here are some snapshots of the planned protests in Libya that have gotten off to an early start that I've gathered from around the Internet...
Several hundred demonstrators clashed with policemen in the Libyan town of Benghazi overnight on Tuesday, witnesses say. Fourteen people were injured in the unrest, a Libyan newspaper said on Wednesday.
The arrest of a lawyer and human rights activist in Benghazi sparked a protest, which turned into clashes with the police on Tuesday.
Online news portal Al-Manara reports that the families of 14 people killed at an Islamist rally in Benghazi in 2006 started the protest to demand the release of their lawyer Fethi Tarbel outside a police post.
Pro-government supporters joined policemen in fighting the protesters, witnesses say. According to the Libyan newspaper Quryna, 14 people were injured in the violence.
Pro-democracy movements have swept through northern Africa in recent months leading to the ouster of Tunisian President Zine-El Abidine Ben Ali and of the Egyptian President Hosni Mubarak.
Kadhafi's regime has faced rare internet calls for protests by activists buoyed by the political changes in both Egypt and Tunisia. Demonstrations were called to commemorate the deaths of the people killed in Benghazi in 2006.
Under the banner "The 17 February Intifada: A Day of Strikes in Libya", a Facebook group urging a popular uprising had garnered more than 5,000 members by Tuesday.
Here is another video produced by organizers of the planned protests...
Here are some places to keep an eye out for developing news from the Libyans...
Possible News Sources and Web Pages (some of these aren't mainstream, and may not have the best websites):
Arabic Language Resources: