**7.15pm**

Here is the audio and a photo of the letter that Mayor Joe Collins has sent to Chief Hicks regarding the Nikwasi Indian Mound. (I have a photo because there were not not enough copies to go around to the members of the press, Barbara McRae of the Franklin Press and myself, who were present at the meeting).
Download MP3
Photo of letter sent by Franklin Mayor Joe Collins to Chief Hicks of the Eastern band of the Cherokee Indians: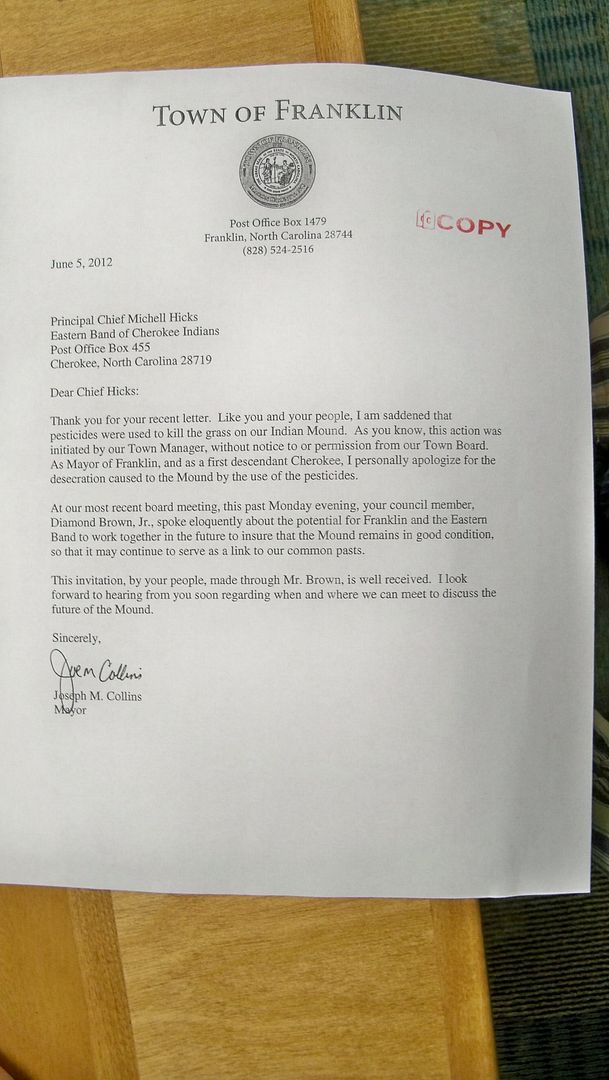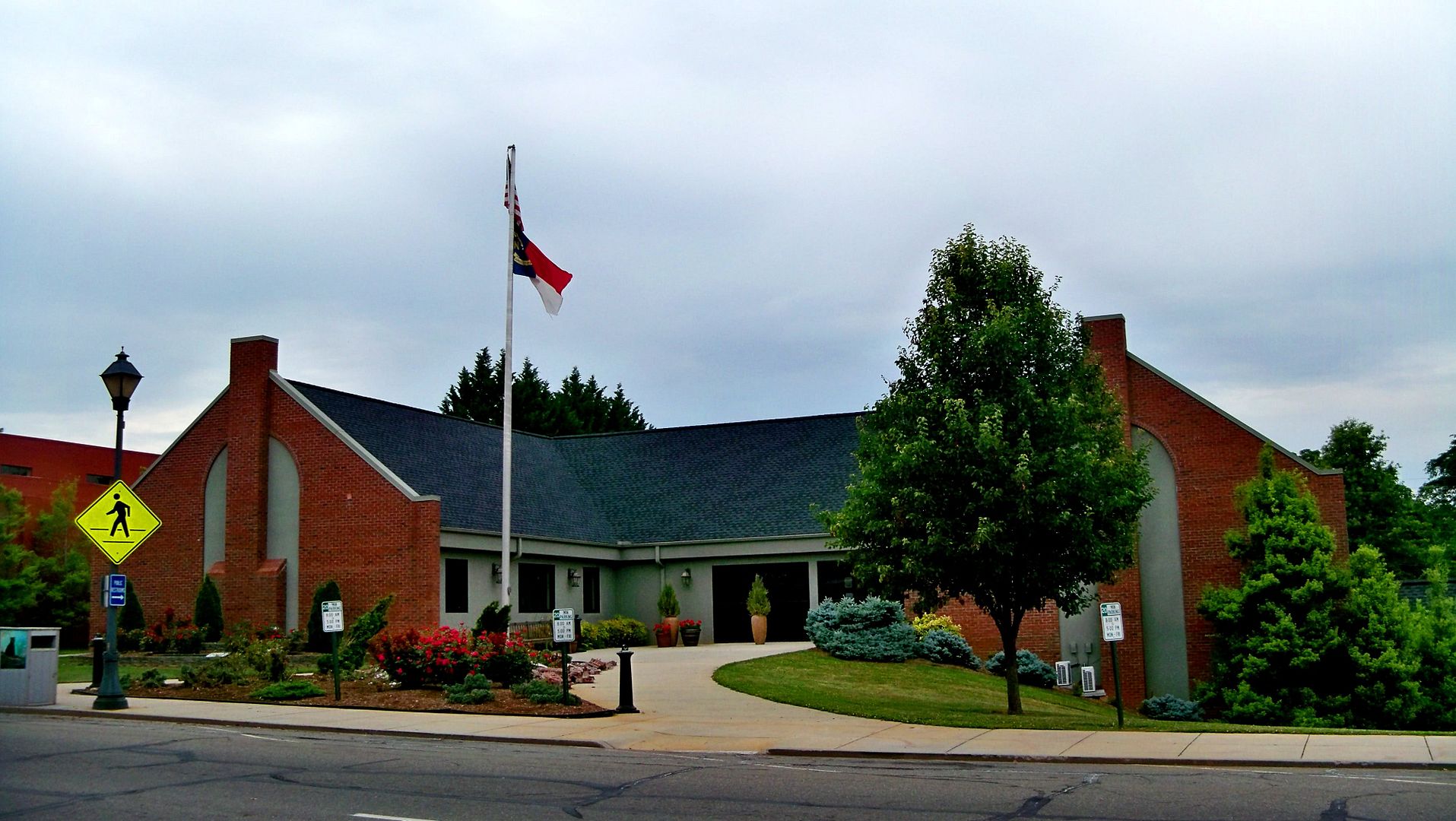 The Franklin Town Board of Aldermen will be meeting this afternoon at 5:30pm. I will be tweeting at @WPIG on Twitter using the #MaconGov hashtag.

I will have the video up by 11pm and the video as soon as I can in the coming days.


Thursday June 7, 2012 - 5:30 p.m.
1. Call to order -Mayor Collins
2. Street closing request for Freedom Rocks Concert - Bob Contino
3. Per contract obligation with Bright Meyers appropriate $50,000 earnest 4. money out of fund balance - John Henning Jr
4. Budget discussion for FY 2012-2013
5. Report from Town Attorney on easement issue - John Henning Jr
6. Adjourn


Franklin Aldermen Agenda Packet 06-07-2012

The Budget Message from Sam Greenwood (Town Manager) to the Town Board of Aldermen...
Budget Message 2012-2013 (Town of Franklin)
The proposed budget for the 2012-2013 Fiscal Year...
Proposed Budget 2012 (Town of Franklin)