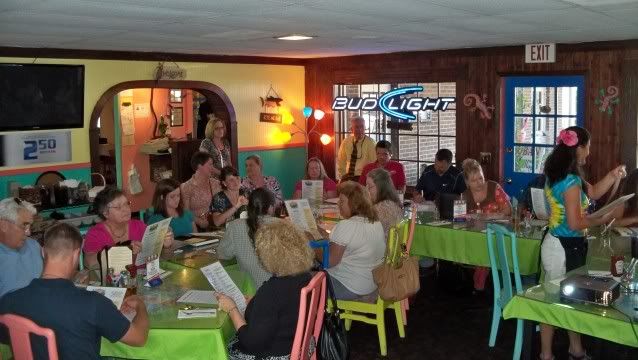 I had a nice time hanging out with local entrepreneurs at Livingston's Bar and Grill last night in Franklin, NC.

See more photos on my G+ page and find out more about this group on their website or Facebook page.
The next hangout will be on August 23rd from 5.30pm to 7pm at the Frogtown Market located at 61 South Patton Avenue in Frogtown.
Among the local events being promoted by the group are:
June 30th...The WNC Photowalk that is being led by Bonnie Pickartz and me.
July 1st......The Where's Waldo! initiative happening at Books Unlimited and 19 other businesses in downtown Franklin that begins on July 1st.


July 4th......Independence Day Activities in Franklin, NC
Downtown: Parade, watermelon, kids games and more. 9am to 1pm.
Lion's Club Annual BBQ: At the fairgrounds from 11am to 7pm. Get chicken, sides, dessert and drink for a $10 donation to their scholarship fund.
Fireworks and Fun at the Rec Park: Sponsored by the Franklin Chamber of Commerce. This is a July 4th tradition in Franklin.
July 13th......StreetFest 2012 kicks off on Friday the 13th with music, shopping, fun and an outdoor movie on a 26 foot screen. Bring a blanket or lawn chair to enjoy this event! Ghostbusters is the movie that will be shown.
July 21st.......The Franklin Folk Festival: An annual event that celebrates the heritage of our local people!
July 28th.......Cash Mob: The very first cash mob will take place starting at noon at Rosebud Cottage. Bring $20 to spend and meet at the clock tower at 11:45am so we can all go in together and give a boost to a local business!