**3:38pm** Here is the video of the meeting...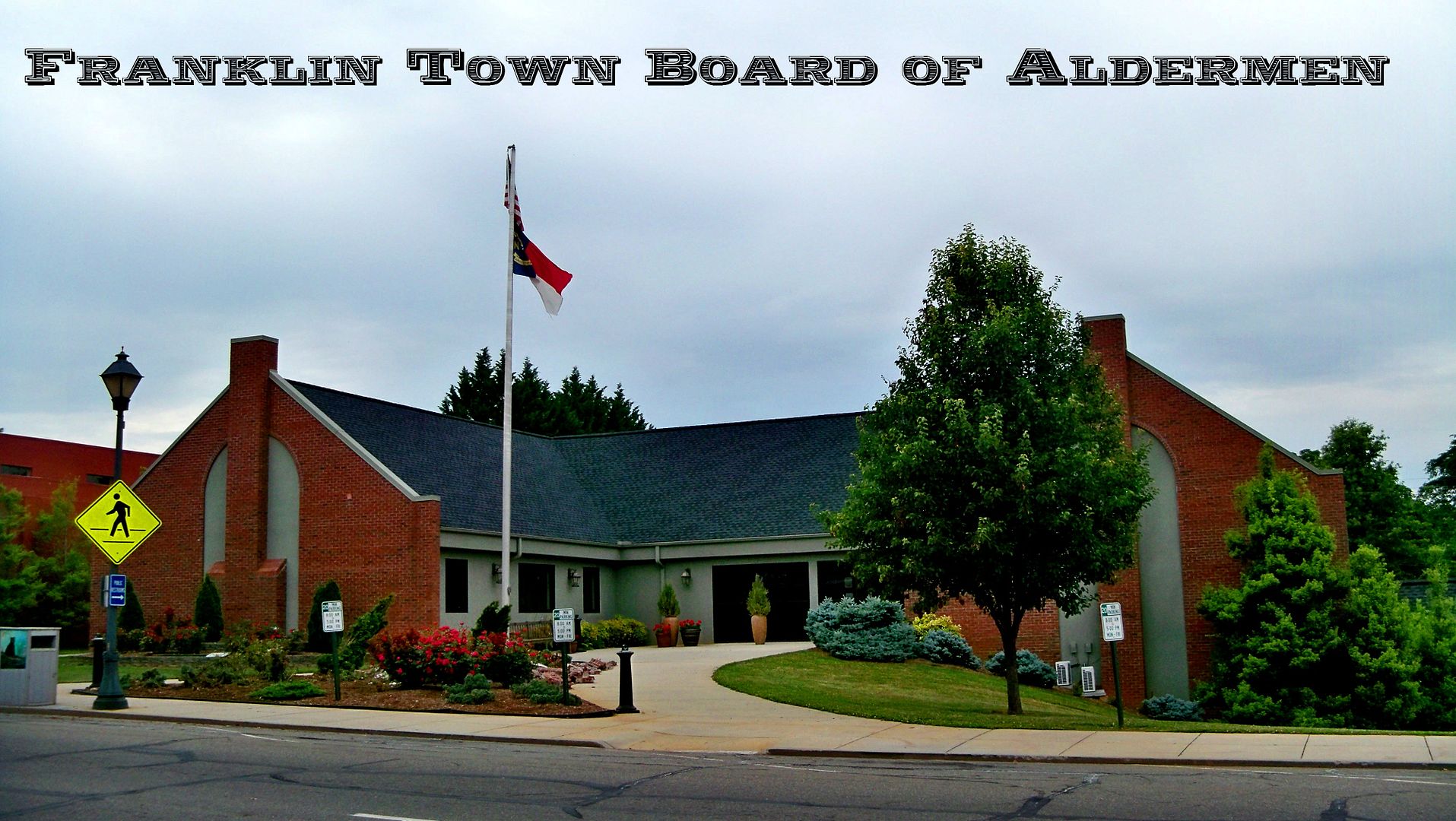 The Franklin Town Board of Aldermen will be meeting tonight at 7pm and I'll be there to cover it nearly live on G+ [Link]. I understand that the public comment period will be lively tonight as some of the downtown businesses intend to make some public comments.

After the meeting is over, I'll get the video up as soon as I can and embed it at the top of this article. Since the General Election is tomorrow and I will be busy all day and night with that, it may be Thursday or so before I can get the HD Version uploaded because I intend on getting a full night's sleep tonight in order to be able to participate in Project Orca for the Romney Campaign. So, I will throw together a low resolution version that won't take as long to process.
Town of Franklin Board of Aldermen
Meeting Agenda
Monday November 5, 2012 - 7:00 p.m.
Call to order -Mayor Collins
Approval of the October 1, 2012 board minutes.
Public session
Administrative reports

Report on Insurance Services Office (ISO) rating- Chief Warren Cabe

New business

Proclamation for Pancreatic Cancer awareness month - Margret Ramsey
Briefing on Taste of Scotland festival - Doug Morton
Resolution directing the Town Attorney to petition the superior court for an order directing the owner of a certain parcel of property within the Town to comply with the order of the Town Planner- Derek Roland
Resolution approving Water Shortage Response Plan - Summer Woodard
Presentation on the Fiscal Year 2011-2012 Audit - Martin-Starnes & Associates- Matt Braswell

Legal

Junk Car Ordinance - John Henning Jr
Drug and Alcohol Policy - John Henning Jr

Adjourn
The full agenda is below and you can download it if you wish.
Agenda Packet 110512