**11/26/2012** I apologize for the delay in getting these videos posted. The places I normally upload the videos from have been closed until today for the Thanksgiving Holiday.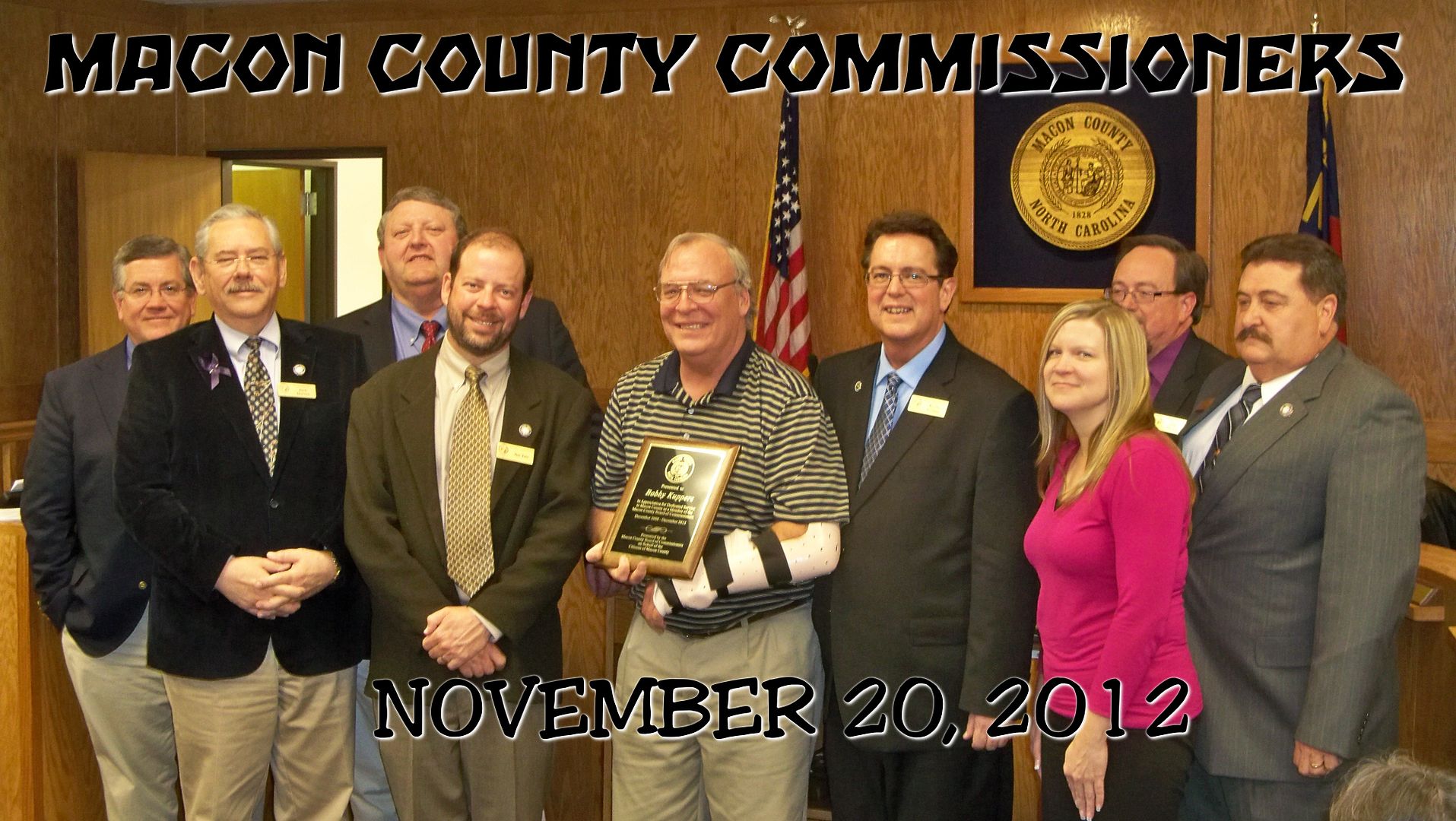 The Macon County Commissioners are meeting tonight at 6:30pm and I plan on being there to cover it. You can follow along at Google Plus, or wait a few hours and I'll embed the video at the top of this article.


NOVEMBER 20, 2012 - 6:30 P.M.
CONTINUED SESSION
AGENDA

1. Call to order - Chairman Corbin

2. Adjustments to and approval of the agenda

3. Presentation of draft agreement for Fontana Regional Library - Karen Wallace

4. Agreement with Dnet regarding installation of camera and additional bandwidth

5. Realignment of Macon County Schools Capital Outlay Program

6. Update on Highlands School QZAB Application

7. Exemption of architectural and engineering services for Highlands School project from the provisions of NCGS 143-64.31

8. Resolution regarding turning lane at Wells Grove Road and Clarks Chapel Road

9. Nantahala School window replacement project and corresponding budget amendment

10. Macon Tracs agreement with the Macon County Board of Education

11. Supplemental lease agreement with USDA

12. Resolution and lease with Forex Currency Trade Advisors, LLC

13. Resolution and lease with Debra Green doing business as The Appointed Home

14. Consent Agenda - Attachment #11
All items below are considered routine and will be enacted by one motion. No separate discussion will be held except on request of a member of the Board of Commissioners.
Minutes of the October 9th and October 11th meetings
Budget amendments #58-63
Tax releases
Monthly ad valorem tax report
15. Appointments
Mike Hall as Review Officer
Planning Board (one seat)
Highlands Tourism Development Commission (three seats)
16. Closed session (per the County Attorney)

17. Adjourn
Macon County Commissioners 12-20-2012 Agenda Packet