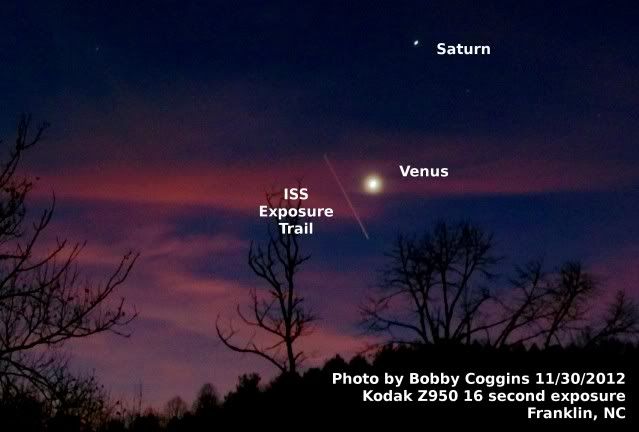 The International Space Station passed over western North Carolina shortly before 6:30 am and here are a couple of photos I took of the event.

The above photo is an annotated version of the photo below that I took as the International Space Station slid toward the eastern horizon this morning. Note: You can click on all the images in this article to see larger versions.
And here is the ISS passing between me and the Ursa Major (Big Dipper) constellation: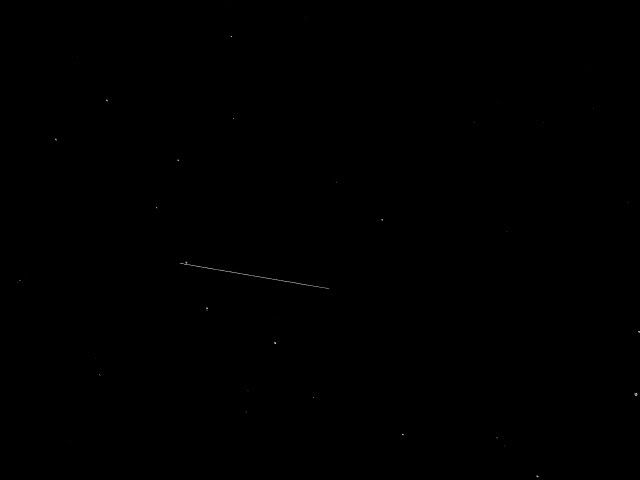 You can keep up with future passes of the International Space Station (and other celectial events like it at the following websites:

Heavens-Above

N2YO

Space Weather (I am submitting one of my photos to this website to see if they will post it in their online gallery)
**update** They did!