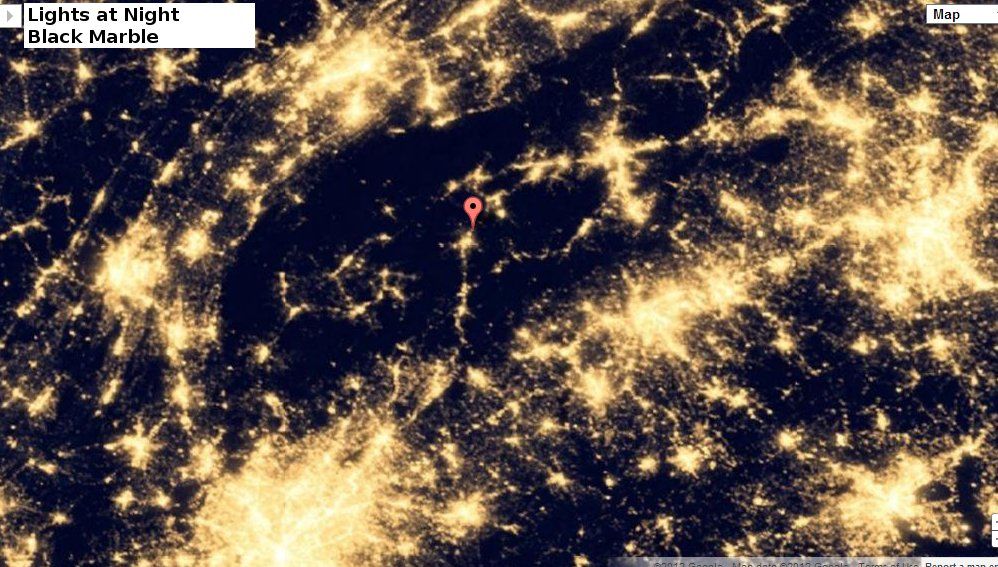 Google Earth has added the recently released Earth at Night 2012 to Google Maps and you can explore the imagery to see how your area looks at night.

The above photo is of the area where I live, with my residence marked with a red marker. The photo below is an annotated version of that with the major cities labelled.

Check it out for yourself at Google Maps.

Source: Google Maps
**update**
More info, including the KML File, is available at the Earth Observatory.