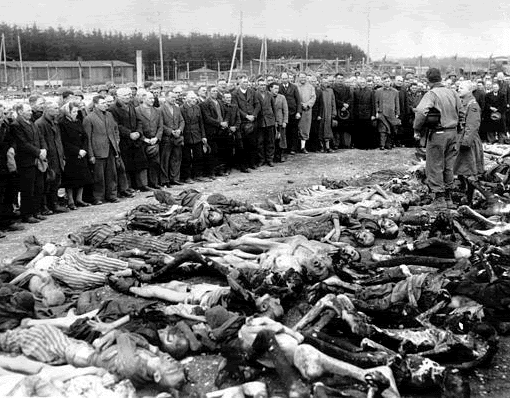 Yom HaZikaron laShoah ve-laG'vurah
(יום הזיכרון לשואה ולגבורה; "Holocaust and Heroism Remembrance Day"), known colloquially in
Israel
and abroad as
Yom HaShoah
(יום השואה) and in English as
Holocaust Remembrance Day
, or
Holocaust Day
, is observed as Israel's day of commemoration for the approximately six million Jews who perished in the
Holocaust
as a result of the actions carried out by
Nazi Germany
and its accessories, and for the Jewish resistance in that period. In Israel, it is a national memorial day. It was inaugurated in 1953, anchored by a law signed by the Prime Minister of Israel
David Ben-Gurion
and the President of Israel
Yitzhak Ben-Zvi
. It is held on the 27th of
Nisan
(April/May), unless the 27th would be adjacent to
Shabbat
, in which case the date is shifted by a day.
In other countries there are different commemorative days—see
Holocaust Memorial Day
.
Source: Wikipedia
Yesterday, Israel came to a stop for two minutes to mark the murder of six million Jews during the Holocaust and remember the Jewish resistance.
The theme this year is 'Honoring Righteous Gentiles.'
Learn more about the Righteous Gentiles at Yad Vashem.
Here is a video from yesterday:
And here is an excerpt from Dan Curtis' adaptation of Herman Wouk's "War and Remembrance" depicting the gassing of a group of Jews by the Germans in the Second World War. It is a thing that we must never allow to happen again, or die trying to prevent happening to these people.