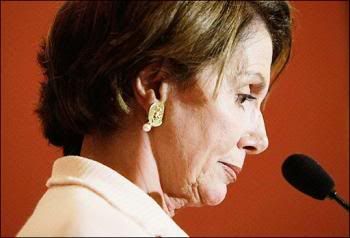 "The vote that Pelosi wants will most assuredly bring full-scale war to a region where none exists this morning."--Sean Osborne
By Sean Osborne, Associate Director, Military Affairs
15 October 2007: The U.S. Speaker of the House of Representatives, Nancy Pelosi (D-CA), has declared her intention to force a vote on a Congressional resolution which declares the deaths of a million Armenians at the hands of the declining Ottoman Turk Empire as genocide.
Cooler heads in the U.S. Congress, State Department and the White House, as well as regional and continental allies, fully understand the critical issues and complexities of such a vote. They have warned in unambiguous terms that proceeding with the vote and passing such a resolution risks destroying the core of the special relationship and alliance that the United States has maintained with its strategic ally Turkey. This would potentially cause irreparable damage to the NATO alliance at a critical time when Turkey's membership in that alliance is essential.

Source Article: Northeast Intelligence Network

Commentary
I will with hold my opnion due to the possibility it will get me arrested, which is what should happen to any elected representative who votes for this thing.
Turkey's Top General Issues Warning
Turkish Envoy Recalled
Tehran Times
**Update--
Turkey Takes Step Toward Iraq Operation