Here is a snapshot of the email enviro-hypocrite Al Gore sent to his loyal lefty drones...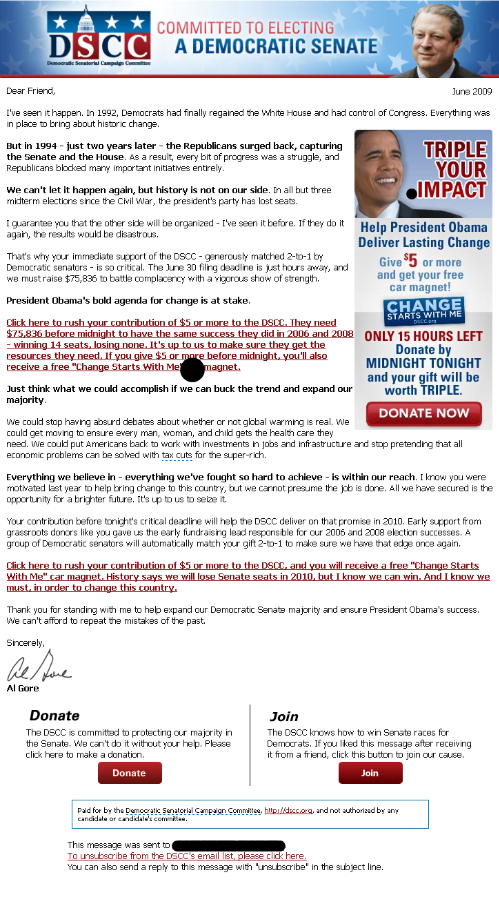 This is gonna be a tough election cycle, and we can do our part here in North Carolina by helping US Senator Richard Burr in the US Senate.
Please visit his website
and contribute a little today, and when you can...and think about volunteering with the campaign locally.