The Music Monday Series is back on, and I can think of no better way to restart the series than with one of Mozart's best works, Symphony No. 41, often called the Jupiter Symphony. This is one of my favorite compositions by Mozart and I play it often.




This performance took place at Suntory Hall in Tokyo, Japan on November 11, 2006.
**note**

I have received messages from people who say they cannot see the video player I have embedded. Click Here to see it on the Tudou website. Or, if Tudou is blocked by your ISP, try a Mr Music Video that begins with a short three minute educational intro.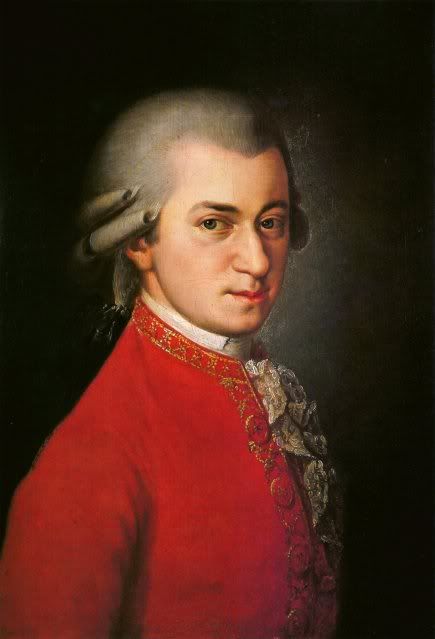 The 41st Symphony is the last of a set of three that Mozart composed in rapid succession during the summer of 1788. The 39th was completed 26 June and the 40th 25 July. Around the same time, Mozart was writing his piano trios in E and C major, his sonata facile, and a violin sonatina. It is not known whether the 41st Symphony was ever performed in the composer's lifetime. According to Otto Erich Deutsch, around this time Mozart was preparing to hold a series of "Concerts in the Casino" in a new casino in the Spiegelgasse owned by Philipp Otto. Mozart even sent a pair of tickets for this series to his friend Michael Puchberg. But it seems impossible to determine whether the concert series was held, or was cancelled for lack of interest.
The Composer
Other Links of Interest:
Mostly Mozart (a Lincoln Center website of concerts that are mostly Mozart in nature)
Mozart Forum a comprehensive list of Mozart Links
Follow the Mozart Trail (for children...but fun for adults, too)
Previously: (in reverse chronological order)
Music Monday: The Concert Podcast #109
Not Quite What I Was Expecting
Music Monday: Deutsche Welle Classical Masterpieces
Schumann's Symphony No 3, the "Rhenish"
Music Monday: The Concert Podcast #108
Schubert's Journey