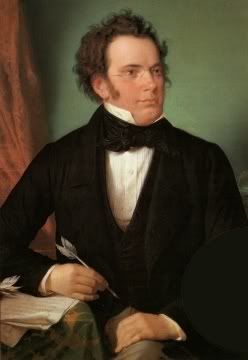 The Concert #108


Works for solo piano performed by pianist Seymour Lipkin, and for orchestra performed by the Gardner Chamber Orchestra, conducted by Douglas Boyd.


•Schubert: Sonata in C minor, D. 958
•Schubert: Symphony No. 4 in C minor, D. 417 (Tragic)


Today's podast takes us on a journey through Franz Schubert's life. The smaller forces of a chamber ensemble seem a fitting vehicle for this early orchestral work, the second piece on the podcast, which shows more connection to Haydn and Mozart than Schubert's contemporary, Beethoven. Schubert was still a teenager at the time and, though the composer's talent is quite evident, the piece hews closely to the traditional classical structure. Written about two months before his death, Schubert's final piano sonatas offer a tantalizing glimpse of where the composer's music was headed, had he lived through his 30's. By turns stark, witty, serene, and driving, the 19th sonata still uses the traditional four-movement form while covering a wide-ranging emotional and harmonic terrain.


Source: The Gardner Museum Concert Series [Download MP3] [Archives]
Related Information:


The Performers


Seymour Lipkin, the pianist in this podcast [website] [Arkiv Music]
Douglas Boyd, the conductor: [Wikipedia] [Agent]


The Composer


Franz Schubert on Wikipedia (from whence I swiped the above image)
Google Books, The Life of Franz Schubert, [Vol 1]
Music Brainz, Franz Schubert Discography
Franz Schubert Institute [website in German][Google Translate]





I've been meaning to do this for some time, and will be making an effort to share with you the greatest music of the Western World every Monday on this blog as a regular series called Music Monday.
When the Gardner Museum is posting podcasts, I will be publicizing those here, when they are not, I will be digging into their archives as well as sharing other sources of great classical music with you.