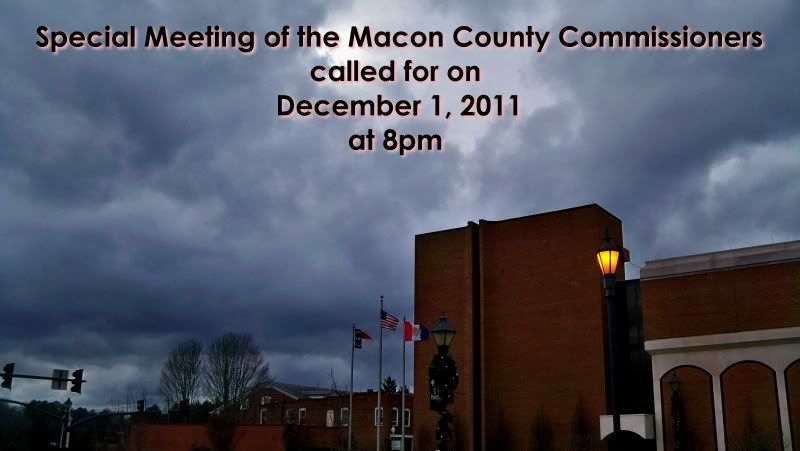 BEGIN PRESS RELEASE
Notice of 12.01.11 Special Meeting
END PRESS RELEASE
The chairman of the Macon County Commissioners, Brian McClellan was arrested for DWI in Jackson County recently and he has resigned his position effective December 1, 2011.
Read more about that at The Smoky Mountain News
I will be at this special meeting and will have video and photos of the meeting afterward. I will also be covering the meeting live on Twitter.