**11.21pm** Here is the video of the meeting...



**5:30pm** Here is the agenda packet for the meeting...
Franklin TDA Agenda 07-09-2012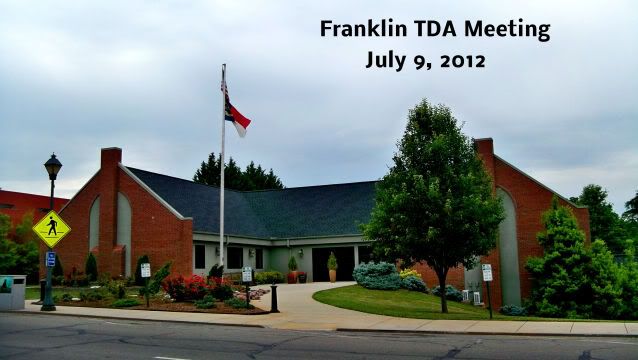 The Franklin TDA (Tourism Development Authority) will be meeting this afternoon at 5:30pm in the Town Hall Board Room.

Learn more about the TDA on the Franklin NC website.

I plan on being there to cover the meeting and am unsure whether or not I will be providing live coverage. If I do, it will be on G+.

I will post the audio and video of the meeting later tonight on this blog post, so check by again to see what happened.