**6.30am** Here is video of the meeting and photos of the power of the summary of the "Compensation and Classification Study" by John Anzivino and Stephanie Davis with Springsted, Inc.


Here is a slide show of the power point summary of the Compensation Study. You can press the square button to stop the slide show and advance the photos one at a time by pressing the arrow buttons.
You may view the indidual photos by clicking here. Once on photobucket, you may click each photo that you wish to see for more detail.
**10.25pm**

Here is the audio of tonight's meeting
Download MP3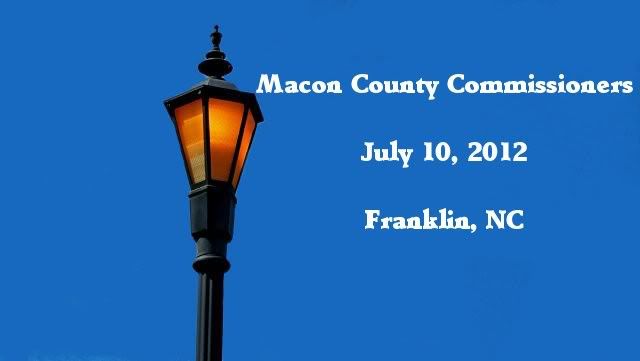 The Macon County Commissioners will be meeting this evening at 6pm and I'll be there to cover the meeting. My nearly live play-by-play is on my preferred social network, G+

The agenda for the meeting is embedded below (followed by some last minute adjustments below that) and I will post the audio and video as soon after the meeting as I can.


Macon County Commissioner Agenda Packet 07-10-2012


NC Public Employee Deferred Compensation Plan EMPLOYER –THIRD-PARTY ADMINISTRATOR AGREEMENT


Revised 457 Resolution


Budget Amendments 10 and 11