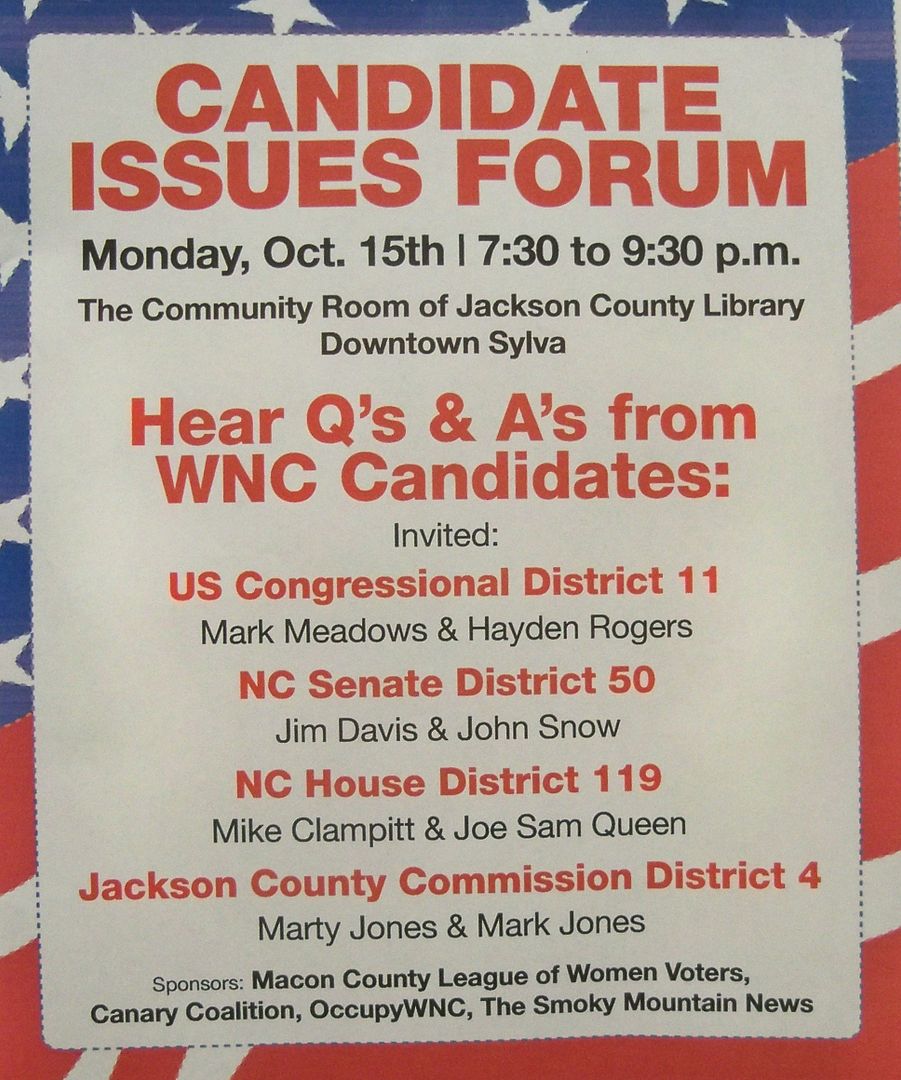 There will be a candidate forum in Sylva that will be hosted by three progressive groups and a progressive newspaper tonight. I plan on being there to record this event and would appreciate it if we had some Republicans attend this event so the Republican candidates won't be completely outnumbered.

Per the Community Calendar on Smoky Mountain News:

Candidate Issues Forum, 7:30 to 9:30 p.m., Monday, Oct. 15, Community Room, Jackson County Library, Sylva. Participating will be WNC candidates Mark Meadows, Hayden Rogers, Mike Clampitt, Joe Sam Queen, Marty Jones and Mark Jones.
Moderator and a panel member from League of Women Voters-Macon County, The Canary Coalition, Occupy/WNC, and Smoky Mountain News.