Correction: Democratic Rally
Hat Tip: Screwy Hoolie in the comments section.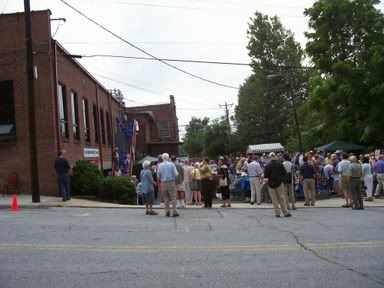 I attended the Shuler/Edwards Rally in Hendersonville yesterday, and took some pix and shot a video of the speeches. Here is the money shot: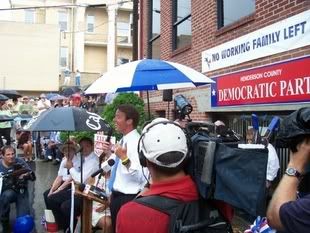 I will post more as I have time available, and am looking for a way to get the audio put somewhere on the net so you can listen to them.
Update:
Screwy Hoolie
has an excellent post and pictures of the event, plus links to more coverage and video. I feel like a 3rd world blogger, Just not enough technology to keep up!
Yet Another Update:
My Navigator's photos
of the event.
And Yet Another Update:
The Audio of the speeches
.