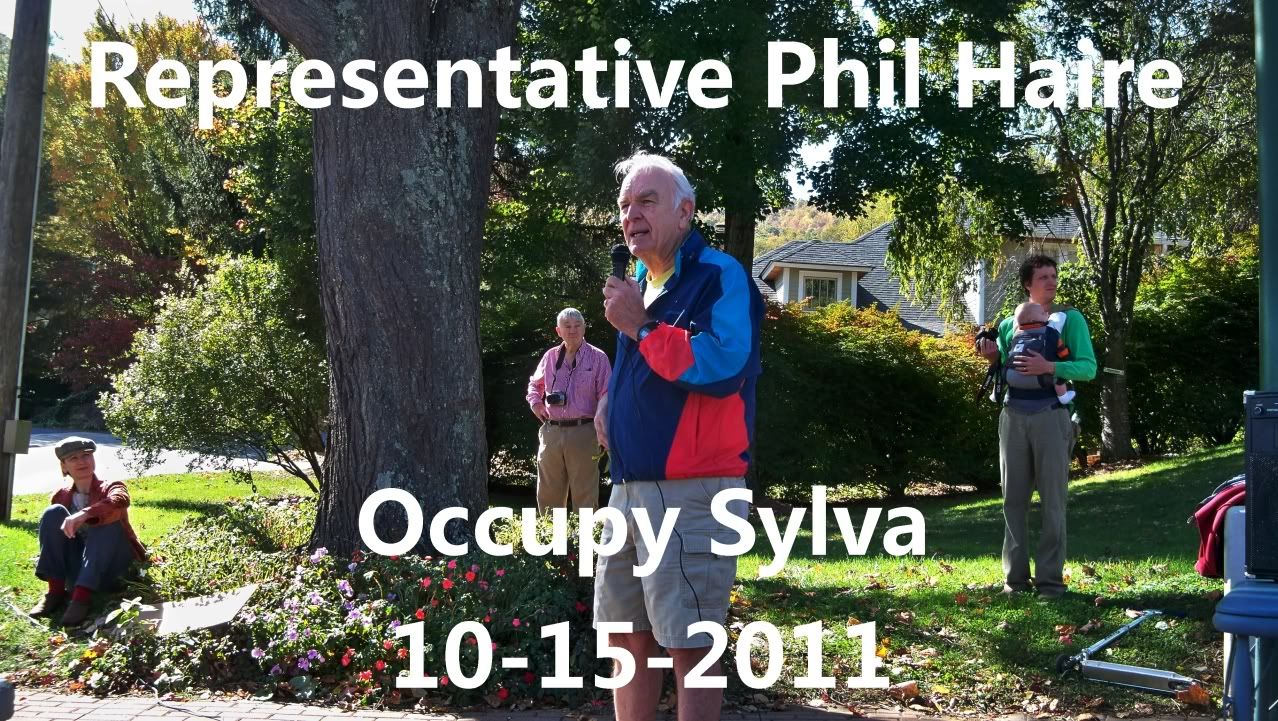 I went to Sylva, NC this morning to cover the Occupy Sylva protest and this is the first video. It is Representative Phil Haire's remarks to the participants of the protest.
I disagree with everything that Phil Haire says in the video and present his speech here in full in the interest of making people aware of where he stands on the issues he spoke of this morning in Sylva, and so you can make up your own mind if you agree with him or not.
I disagree with his advice to the people of Sylva to not do business with the Roses Store located in Jackson Plaza just because the owner of that business donates money to the Republican Party.
What if all Americans did business that way? What if Americans chose their mechanic, grocer, doctor, landscaper or Realtor based on their political ideology? What right does an elected official have to recommend this type of behavior?
Democrats are always trying to claim that Republicans are trying to create divisions between people. It seems to me that if this type of behavior were taken to heart by people...we would be creating two nations, a house divided against itself in economic warfare.
Imagine if this event had been a Tea Party and a state representative had advised participants not to do business with a certain business because the owner of that business donated money to the Democratic Party. I think it is safe to say that there would be outrage over the incident.