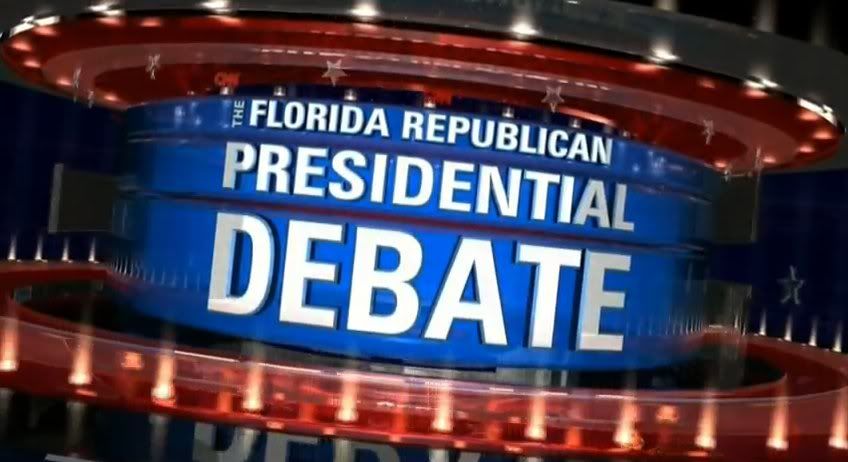 Last night, the candidates running for the nomination of the Republican party met for the last time in a forum in Jacksonville, Florida.

Republicans will go to the polls this coming Tuesday and this is a must win for Newt Gingrich.

This may have been the most important debate of the primary cycle and the full video of the engagement is below.
Here are links to the previous debates, arranged by date:
Jan 23
Jan 19
Jan. 16
Jan. 8
Jan. 7
Dec. 15
Dec. 10
Nov. 22
Nov. 12
Nov. 9
Oct. 18
Oct. 11
Sept. 22
Sept. 12
Sept. 7
Aug. 11
June 13
May 5