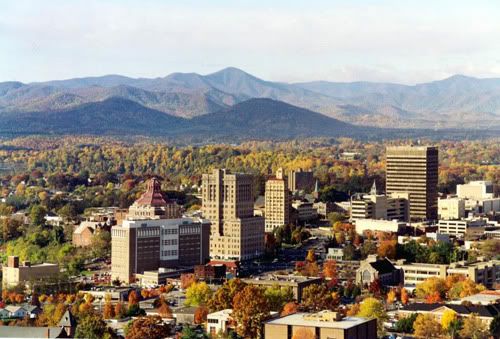 Asheville City Council Race (Top Six Advance to the General Election)
| Candidate | Percent | Votes |
| --- | --- | --- |
| Cecil Bothwell | 19.63% | 3,718 |
| Gordon Smith | 18.87% | 3,573 |
| Esther Manheimer | 17.29% | 3,275 |
| Kelly M. Miller | 13.09% | 2,479 |
| Carl Mumpower | 12.30% | 2,330 |
| J. Neal Jackson | 6.71% | 1,270 |
| Ryan D. Croft | 5.46% | 1,034 |
| Jenny Bowen | 2.85% | 540 |
| César Romero | 2.14% | 405 |
| Larry D. Chastain | 1.66% | 314 |
Asheville Mayor (Top Two Advance to the General Election)
| Candidate | Percent | Votes |
| --- | --- | --- |
| Terry M. Bellamy | 76.22 | 5,150 |
| Robert W. Edwards | 17.12% | 1,157 |
| Shad Marsh | 4.19% | 283 |
| Denise C. Pendleton | 2.47% | 167 |
You can see
these results
and more on the
North Carolina State Board of Elections Website
.
Commentary
The turnout was very low in Asheville, with the following numbers telling the tale...
Registered Voters: 64,061
Ballots Cast: 7,113
Voter Turnout: 11.10 %
#1--Voter apathy appears to be at an all time high, and it looks like the candidates will have to engage in some serious Get Out The Vote campaigning if they want to win.
#2--Mumpower and Neal have said that they wouldn't raise more than $3,000. I think they better rethink that if they want to win.
#3--Robin Cape will be in the race as a Write-in Candidate, and should shake things up quite a bit.
I'll have a more detailed analysis of the race later this weekend.
**10.57pm**
Edit--Thanks to an anon commenter who noticed that I forgot
César Romero. I have fixed the oversight.
**7.29am 10/07/2009**

Update
Leslee Kulba of the JLF Blog Wild West recognizes the primary as a "Progressive Landslide" she comments, in part...
...the semi-progressive mayor beat three contenders with 76.22% of the vote. The top four vote-getters in the city council race were progressives. A progressive who dropped out too late to get her name off the ballot got more votes than two of the nine remaining candidates.



Source:
Wild West
The BCGOP posted a very remarkable spin on the story, commenting, in part...
The results are in! Robert Edwards easily made it into the general election with 17.12% of the vote. Carl Mumpower and J. Neal Jackson will also be on the Asheville ballot for City Council. Mumpower was the highest vote-getter in quite a few precincts.



Source:
BCGOP Website
(I have taken a screenshot in case it disappears down the
Memory Hole
.
I hope that that organization can recover from errors made by past leadership, and that they will focus on building their precincts before they toss rocks from their glass house.