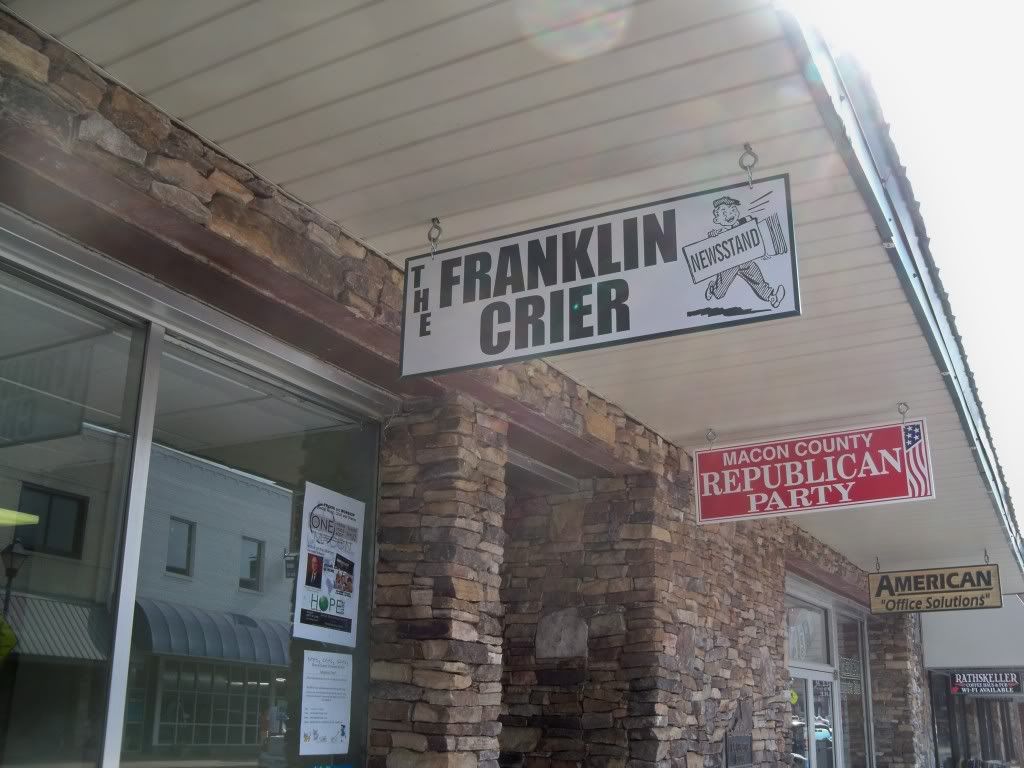 This in from the
Macon County Republican Party
:
Join us for a Picnic in the Park as we honor the memory of 9/11/2001 on Saturday, September 11, 2010 from 1:00 p.m. to 4:30 p.m. at the Pavillion of the Macon County Veteran's Park (Rec Park). There will be an Honor Guard by Marine Corps League. The meal will include Fried Chicken, Fixins, Biscuits, Tea & Dessert. $15 donation to the party. There will be activities for all and you'll be able to meet your candidates for the November General Election. A drawing will also be held for the shotgun raffle. Be sure to bring your lawn chairs. FOR INFO CALL 828-524-0902. SPONSORED BY MACON COUNTY REPULICAN PARTY AND GEM COUNTY Republican Women's Club of Macon County.
And the Macon County republican Party has a mobile headquarters that will be making appearances throughout the county...here is a preliminary list:
Saturday, September 18
WHISTLE STOP/CASH'S BBQ
10:00-2:00
Saturday, September 25
HIGHLANDS PLAZA
10:00-2:00
Saturday, October 2
FUN FACTORY
2:30-5:30
Saturday, October 9
WALMART
10:00-2:00
Saturday, October 16
KMART/INGLES
10:00-2:00
Saturday, October 23
WALMART
10:00-2:00
I'll have photos and short video clips from the picnic on Monday.