With less than 40 days to go in the 2010 election cycle, time is getting short to get involved in the race of your choice.
Here is a handy chart of the Republican candidates running for federal offices in North Carolina this fall, with links to their websites...
And here is an update on the fundraising race, and without exception, the incumbent leads the money race...regardless of party affiliation.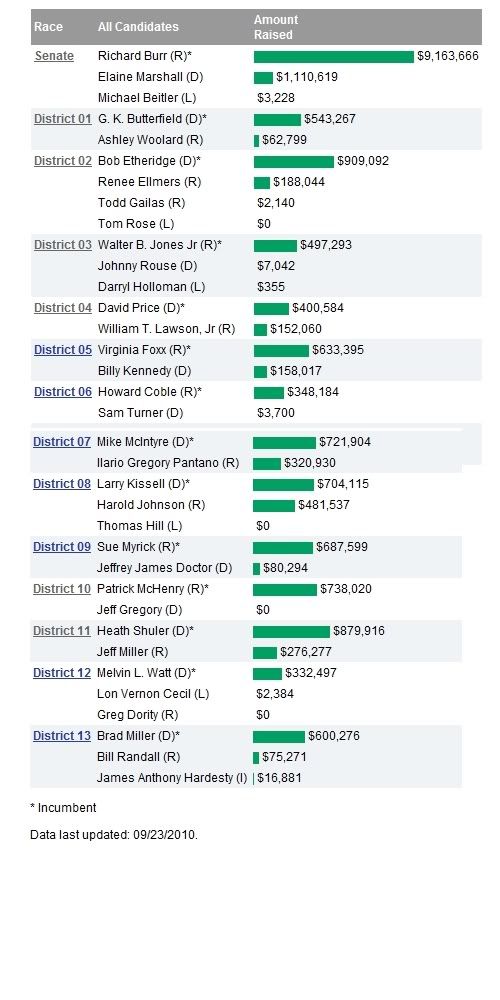 Data courtesy of The Center for Responsive Politics.
Commentary
This will be a very interesting election cycle, especially with control of the House of Representatives expected to pass into Republican hands and the US Senate expected to remain under Democrat control. President Obama will see his legislative plans under fire and the Republicans will be seeking to defund as many of the already passed legislation as they can.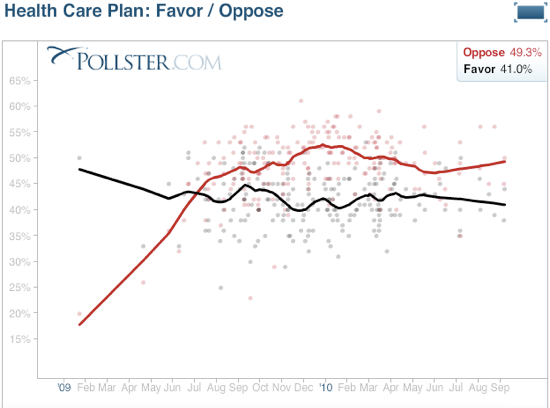 The passage of the Health Care Reform Bill has essentially destroyed the re-election chances of many Democrats this year, and put Obama's Presidency upon the rocks. Many sleeping conservatives and Republicans have been spurred into action, and I'm hoping that we will see dividends of that awakening with the sacking of my Congressman, Heath Shuler, and his replacement with Jeff Miller.
However, none of this has come to pass...unless you cast your ballot on November 2, 2010.
Previously: