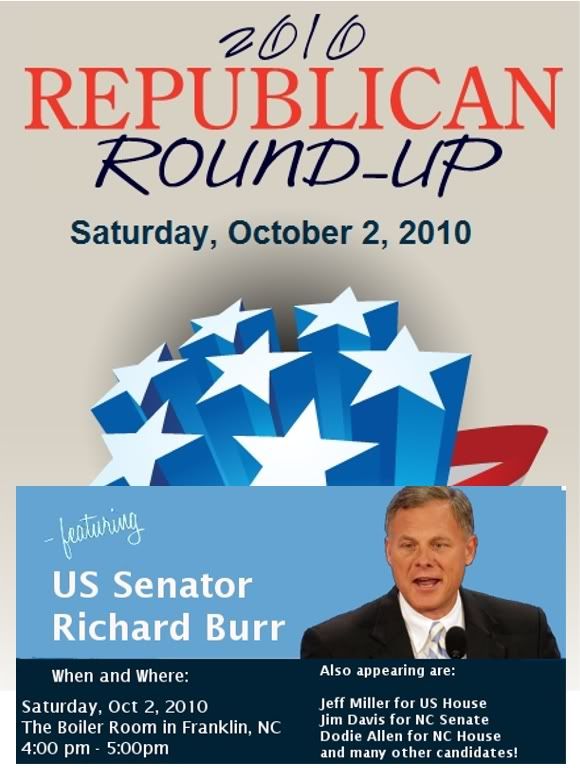 I will be webcasting live video coverage of the Republican Roundup event that is scheduled to take place between 4 and 5 pm today in the Boiler Room Steakhouse located in the Fun Factory in Franklin, NC. [Google Map]
Details from the Macon County Republican Party website:
Senator Richard, Burr, Jeff Miller, Jim Davis, Roger West, Dodie Allen, several State wide candidates for Judge, District 30 candidates for Judge, Sherriff Robert Holland, Brian McClellan, Charlie Leatherman, Ron Haven and Gary Shields will be at the Boiler Room from 4PM until 5PM for a Republican Candidate Roundup. There is no charge. Please come, tell your friends and show Macon County that Republicans intend to win ALL of these races.
Also, I'll be tweeting the event using the #MaconNC hashtag. You can see my tweets and photos on the widget below: