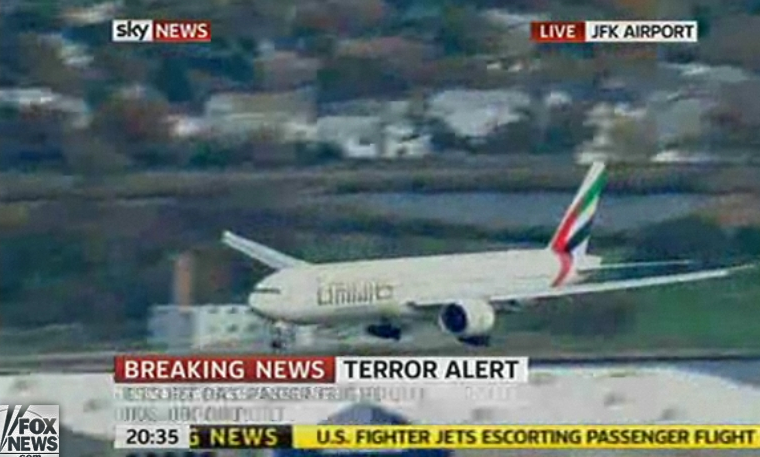 A terror plot by the Yemeni Branch of Al-Qaeda has been foiled. The plot involved sending several explosive packages to synagogues in Chicago.
An explosive-laden package was intercepted in Dubai, another on a cargo jet at Midlands in the United Kingdom and planes were searched at Philadelphia and JFK Airports.
President Obama made a brief address to the nation concerning the series of incidents. Here is the video of that statement:
White House Press Secretary Robert Gibbs relayed a timeline of events in the current terror plot and John Brennan, Assistant to the President and Deputy National Security Adviser for Homeland Security and Counterterrorism, made a statement and took questions along with Robert Gibbs. I will have either the audio or video posted of that later.
**6.29pm**
Here is the audio:
**1.51am**
Here is the full briefing, including the statement from the President and the Press Conference that followed: