**6.53am** It looks like The Southern Highland Reader has been reborn as The Tuckasegee Reader. Scroll down to the bottom of this article to see news from that website.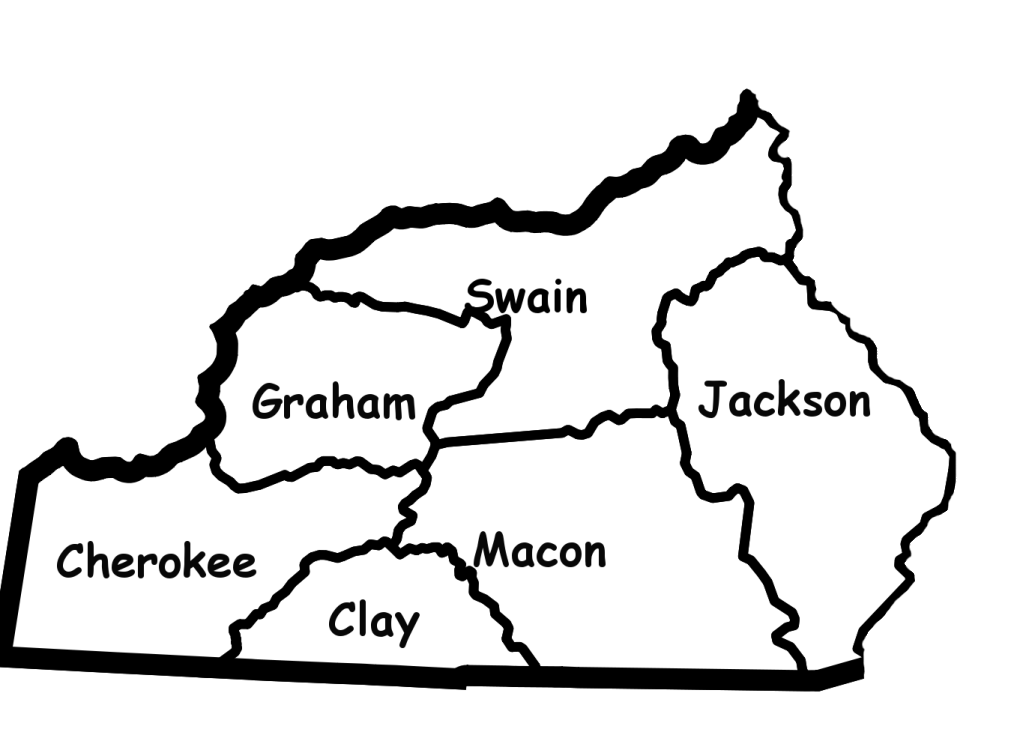 It has been a while since I've posted a news roundup to the news of the immediate region that is the real western North Carolina...the part of North Carolina that is west of the Balsam Mountain Range that border Jackson County and Haywood County and receives next to no coverage from regional media...and is virtually ignored by Raleigh and statewide political campaigns.
Here are some excerpts from local newspapers in the region...
District III Democratic Cherokee County Commission candidate Steve Jordan has paid off his remaining delinquent property taxes totaling nearly $7,000, said Joy Kephart, delinquent tax officer at the county tax assessor's office.






Kephart said Jordan paid off the amount on Sept. 23. However, Jordan has been spending more time in the tax assessor's office than other candidates following an error found within his personal motor vehicle bills.






On Sept. 13, Kephart said Jordan owed $4,991 in personal vehicle bills, but the total was incorrect. Due to the fact that Jordan shares the same name with his deceased father, Jimmy Steve Jordan, the matching names threw the tax office for a loop.






"Both [Jordan] and his father have the same name. There is no way of deciphering [the bills] were his or his father's. Steve has to be the one to tell us," Kephart said.






The incorrect information was printed on page 3 in the Sept. 16 edition of the Andrews Journal.






Kephart said with the tax office's system, there is no way to determine who owes what when someone shares the same name with another taxpayer.






"It is frustrating for us as well," Kephart said.
Source: The Andrews Journal [Candidate pays off owed taxes - Tax office mixes up some of candidate's vehicle tax notices belonging to father]
Related: The Cherokee Scout [Candidate pays off owed taxes - Tax office mixes up some of candidate's vehicle tax notices]
State and federal environmental agencies for more than a decade have questioned the need to make substantial improvements to Needmore Road. They've also repeatedly raised concerns about the possibility of serious environmental damage and worries about public reaction, documents on file at the state Department of Transportation show.






"As I had mentioned earlier, I am concerned with the controversy surrounding this project," Tim W. Savidge, who worked in the transportation department's environmental unit, warned District Engineer Joel Setzer in a letter dated Sept. 2, 1997. Setzer now serves this region as the transportation department's top leader and decision maker.






In a required transportation department checklist, the district engineer — who surfaces in the documents then and today as a driving force behind the project — indicated at about this same time that he did not believe construction work to the road would be controversial.






Savidge's warning, however, proved prescient.






In the past few weeks, environmental advocates and more mainstream voices — longtime residents living near the community, among others — have spoken out against the transportation department proposal to pave and widen Needmore Road to two lanes. The state wants to take the road to more than 30 feet across to accommodate lanes plus shoulders.






If done at the level currently endorsed, construction would require cutting out and removing Anakeesta-type rock, often dubbed "hot rock" because of the possibility it can leach acid when exposed by construction.






The documents reveal that even transportation department officials who favored extensive work to Needmore Road have questioned what is now being proposed. One internal memorandum baldly stated that it wasn't feasible: from an economic standpoint or an environmental one.






The proposal to "improve" this 3.3-mile stretch of gravel road in Macon and Swain counties sparked concerns because it runs through the protected 4,400-acre Needmore Game Lands. Also, the project comes with a steep price tag during a time of economic constraints: $13.1 million.
Source: The Smoky Mountain News [Documents reveal DOT tug of war over Needmore Road]
Related: The Smoky Mountain News [Public debates paving, widening Needmore Road]
Related: The Macon County News [Opinions divided over $13 million Needmore project]
This Needmore Project puzzles me. I am no environmentalist, but I cannot fathom why the NCDOT would want to widen a back road like Needmore. If people want a faster or safer way to get to travel between Macon and Swain Counties, then State Highway 28 should be their choice. My first guess would that there is a developer with friends in the the right places at the NCDOT and a plan to develop property in the area. I have seen this type of thing happen too many times in North Carolina. Many NCDOT Projects have been designed to benefit and reward political allies in the past, and that practice continues today.
It's perfectly legal and safe when used for the purpose intended, but that bag of herbal incense that was available in Clay County is a new and dangerous fad.






School resource officer and Clay County Deputy Stacy Posey said the substance is being used as synthetic marijuana. If smoked, it does not show up on drug tests and is reported to be more hallucinagenic in nature than marijuana.






While it is legal to sell as an incense, it also bears warnings that it is not meant for human consumption. This also means that it is not inspected by state or federal agencies.






The craze started in Europe and has prompted as many as six states, including Tenneessee, to enact bans on the product. The U.S. Marine Corps has also asked stores near North Carolina bases to stop selling the product, according to Raleigh news reports.
Source: The Clay County Progress [Incense gaining popularity as legal way to get high]
It is a shame that the full story is hidden behind a subscriber pay wall...
A steady year-to-year increase in the number of visitors to Cherokee County continues unabated, despite a nationwide economic downturn that has hampered growth in other sectors of the economy. Whether this translates to more money for local merchants – and the public coffers – is less clear.






Phylis Blackmon, executive director of the Cherokee County Chamber of Commerce, said that her numbers show this summer to have seen the largest number of tourists to visit the county since she began keeping track, with July showing a record 2,084 tourists signing the chamber's guest register.






"I can tell you that we've had the best summer we've had since 1996, when I started keeping records," Blackmon said. "Last year for July, we had 1,993. In fact, if you average the first six months of this year compared to the first six months of last year and we're up about 12 percent." While the number of tourists may be up, sales and occupancy tax returns show a more mixed picture. The occupancy tax, considered to be a good gauge of tourist activity, has been down for most of this year, though July did show a significant increase over last year.
Source: The Cherokee Scout [Local tourism on rise - County seeing more tourists, fewer dollars]
Graham County Commission Chairwoman Sandra Smith said she believes Sheriff Russell Moody is breaking the law by keeping his office in the old Wachovia Building against the wishes of the commission.






Smith's anger at the sheriff erupted in an exchange between Smith and Moody in Monday evening's commission meeting.






Smith asked Moody, who was seated in the audience at the commission meeting, if the rent on the Wachovia Building had been paid by the North Carolina Sheriffs' Association.






Moody responded that it will be paid by December.






Moody, who said he had heard Smith was alleging he was a "criminal" in public discussions in recent weeks, asked Smith, "Do you think I'm a criminal?"






"Yes," Smith responded.






"You do?" Moody said.






"Yes," Smith responded.






When contacted Tuesday, Smith denied she called the sheriff a criminal, but said "he is breaking the law."






"I don't like the way he is dealing with his office — I just think he is breaking the law," Smith said.






Smith said the sheriff could face removal from office and his chief deputy could be made sheriff if Moody is removed.






Moody, with the help of the sheriffs' association, moved into the old bank building and restored his office within four days after a suspected arsonist destroyed his headquarters on Main Street on May 17. The commission was opposed to the move.
Source: The Graham Star [Chairwoman Smith thinks sheriff is 'breaking the law' - Sheriff, commission disagree on HQ building]
Following a strained landlord-tenant relationship with Jackson County, Stanton and Stanton Woodworking has been evicted from the Tuckaseigee Mills Property.






Owner Charles Stanton told The Herald Tuesday his company was served with the eviction notice Aug. 24 and is in the process of relocating to the old Hooper Builder's Supply on Allen Street.






When county officials met with tenants of the county-owned property May 11 to work out new leases, an error was discovered in the square footage of Stanton's lease that affected his rent payments. The proposed lease said his space was 33,000 square feet, and Stanton told leaders at that time it should be 27,000 square feet. In addition, the price per square foot was set at $1.50 instead of the previous $1. County Manager Ken Westmoreland agreed during that meeting to investigate those numbers and correct them if necessary.






"Ken and (county finance officer) Darlene (Fox) came over in 2007 and said they would write a new lease. They got one toilet working for us, nothing else, and we didn't get a new lease," Stanton told The Herald Tuesday.






"(After that 2007 walk-through) Westmoreland said the new lease would be ready Monday and it never came about," Stanton said.






According to his original lease, he was able to make necessary repairs to the building and deduct those expenses from his rent payment, Stanton said.






Stanton estimates he made approximately $54,000 in repairs and said he sent photos and letters to the county supporting his claims.






Commissioners' Chairman Brian McMahan said Stanton's repair claims are not evidence of Stanton satisfying his rent obligation.




...SNIP...




Stanton is moving ahead with plans to reopen his business in his new Allen Street location. Initially he will have six full time employees, but due to a contract he received from Cherokee, that number might grow to include 12 to 20 additional workers, he said.






Stanton said he's heard a company from Alabama will be remodeling his former space at the Tuckaseigee Mills property to the tune of roughly $30,000.






Both McMahan and Westmoreland told The Herald that the county has had discussions with a company from Alabama.






The company, which McMahan confirmed is HomeTex, makes pillows, bedsheets and comforters, McMahan said.






"Hopefully we'll be able to make a pretty significant announcement with some changes down there and some new industries coming into the county," Westmoreland said Tuesday.
Source: The Sylva Herald [
County evicts Stanton; talks to Alabama company]
It looks like Jackson County wanted rid of Stanton's company and has made a deal to get the Alabama Company into space that has already been improved by the previous tenant.
**6.53am**

The Southern Highland Reader (dormant since May) has been reborn as The Tuckasegee Reader. Check out a couple of stories from that website below:
CASHIERS -- The first annual Jackson County Home Builders Association town hall forum on Tuesday night wasn't the ambush the incumbent candidates had feared. In fact, it was a long, civil and basically tame affair during which two starkly contrasting tickets presented themselves to voters.








Source: The Tuckasegee Reader [Town hall forum shows candidates split on issues] (more video on site)
Related: The Tuckasegee Reader [In their own words]
I'm tickled that someone else in the region is capturing stuff on video...though disappointed that the whole forum is not available. At any rate, it's a start, and I'm glad to see The Highland Reader, err The Tuckasegee Reader back in the game. I know it is not a paper, but I included it here because it does fill a serious gap in news coverage by the co-called media. It is a gap I am interested in filling in Macon County, and have been working toward.