Scroll down for daily posts, this will stay on top until after the eclipse tonight.

While you wait, here are some web pages to look at to learn more about the eclipse tonight:

NASA Lunar Eclipse Page


Astronomy Magazine

Sky & Telescope

Tom's Astronomy Blog


And, the cloud curse forecast has the cloud cover at 7pm being 68%, and 10pm being 54%; chance of rain increasing from 10% to 30%.

**update** 8.24pm

I'm here, and I have be watching the moon play peek-a-boo from behind the clouds. I should be able to get some good shots, provided the cloud cover stays as is. I'll make another report before 9pm. The event is scheduled to start at 8.43pm. At least it is warmer tonight. New posts will be below. BTW, the Pisgah Researh Institute has their equipment online. You might want to check it out. You will have to refersh your browser every few minutes to download a new image.

**910pm**
Here are the next batch: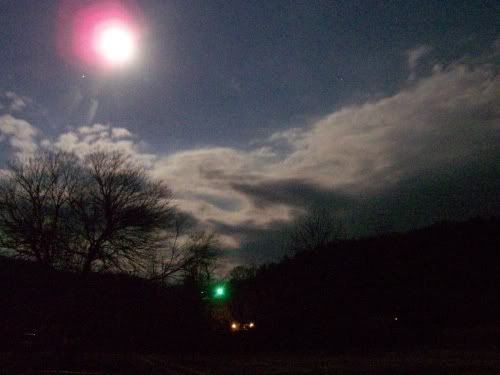 Partly Cloudy


846pm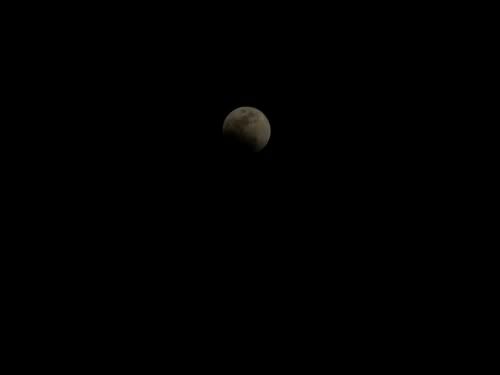 852pm




**update 1013pm**
I have some more clips uploaded to this album...I don't have time to process them right now.


**update** 1104pm THe clouds have rolled in, but I got photos up to totality, and am processing them now for presentation in this post. It is too bad that we are gonna have to wait until Dec of 2010 for the next total lunar eclipse.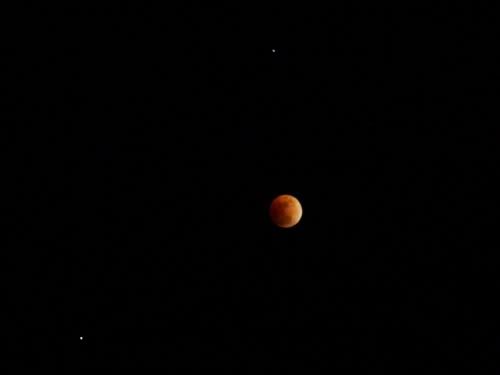 10.15pm






Here is the moon at totality with the star Regulus above and the planet Saturn below. Saturn is brighter than Regulus.





Here are the rest for now...I will post the rest in a new post tomorrow.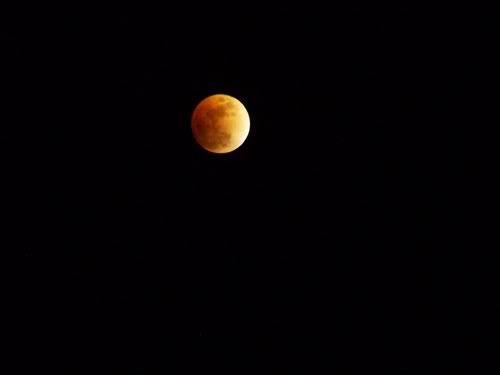 This one was taken at 10.20pm for an exposure of one second to bring out the red color.



This one is the same as the first in the new group, but at totality. It was taken at 10.29pm.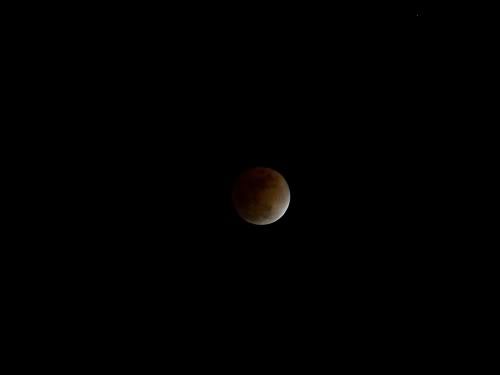 This last one for the night was taken at 10.45pm. The last few photos were just re-sized to 500x375 for quick presentation.

I hope you enjoyed the quick and dirty photos, and will come back to look at the cleaned, cropped, and processed photos tomorrow. I should have them up by noon.

Okay, I couldn't resist just one before I went to sleep...doggone clouds have ruined the end of the event: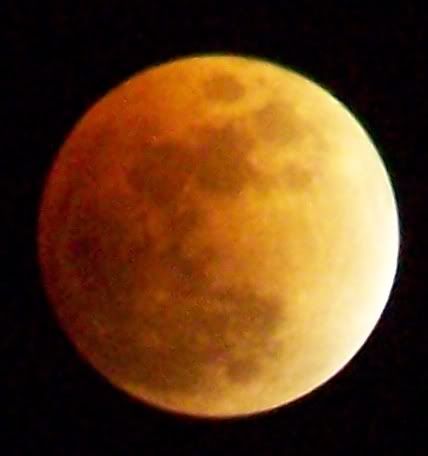 This is the one that was taken at 10.20pm, cropped at actual size. I apologize for the lack of fine focus, but my camera isn't a D-SLR, and is just a fancy point and shoot digital camera.
Good Night!