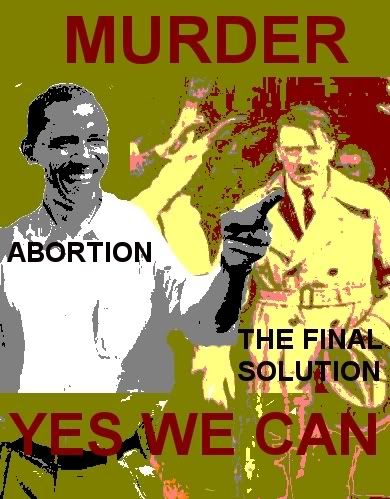 All I can say on this issue at the moment is to ask if President Obama would seek "common ground" on Hitler's final solution of the Jews in Europe?
There is no common ground to be found on murder. Abortion is as evil as Hitler's Final Solution.
Here is coverage from a few bloggers...
El Campeador
comments
on the bed that Obama and Notre Dame find themselves in together.