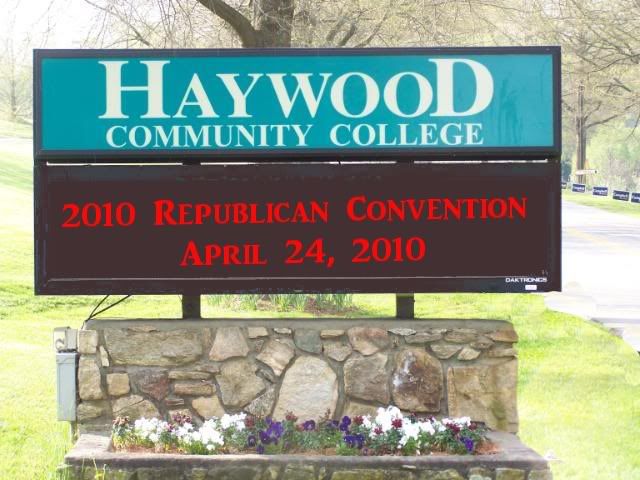 The Republican Party of the 11th Congressional District will be having a convention on Saturday, April 24, 2010 at Haywood Community College. [Link to website]
Registration of delegates begins at 1 pm and the convention is scheduled to begin at 2 pm.
There will be a congressional candidates forum and I will be tweeting and uploading photos of the event live using the twitter hashtag #NC11. I'll be embedding a twitter widget on my blog Saturday so you can follow along. I won't be webcasting it live because the WiFi connection in the auditorium won't support live video.
Directions to the event can be found by using this Google Map:
View Larger Map
Previous Convention Coverage: