**11.47pm** The video of the meeting is now ready:


**8.42pm**

Here is the audio of tonight's meeting.
Download MP3
The video should be ready before 6am in the morning.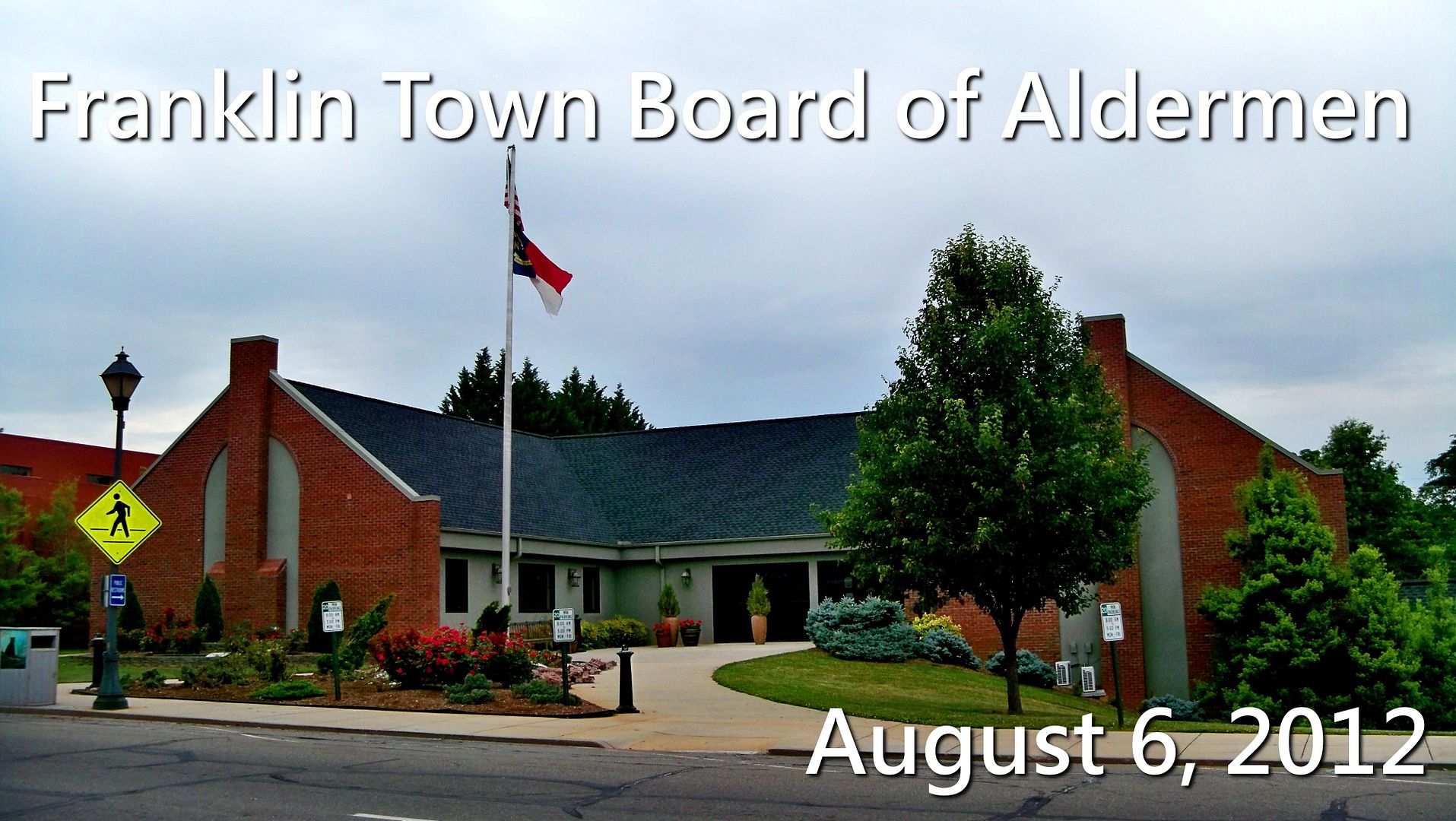 The Franklin Town Board will be meeting tonight at 7pm and I plan on being there to cover it. The agenda is below, and you can follow along with my "nearly live" coverage on Google Plus if you want. Otherwise, the audio and video of the meeting will be available as soon as I can process it after the meeting on this blog post.

Meeting Agenda
Monday August 6, 2012 - 7:00 p.m.
Call to order -Mayor Collins
Approval of the July 2 and July 26, 2012 board minutes.
Public hearing 7:05 p.m. on amendment to the Unified Development Ordinance
Public session
Legal

Board action on amendment to the Unified Development Ordinance- John Henning Jr
Resolution authorizing refinancing the debts on town properties- John Henning Jr
Ordinance concerning trespassing on the Nikwasi Mound- John Henning Jr

New business

Discussion on nuisance and related ordinances for the Town.
Enough is Enough- Aldermen Carolyn "Sissy" Pattillo

Adjourn
Franklin Aldermen 08-06-2012 Agenda Packet