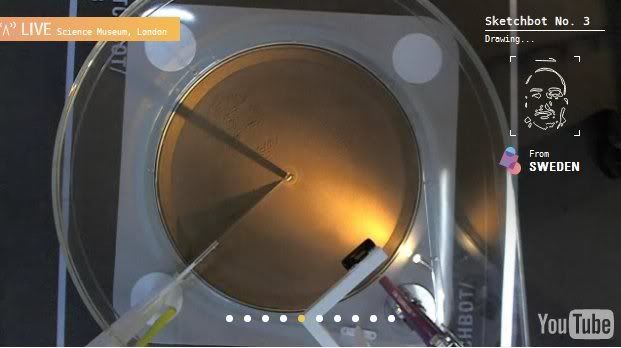 This is a cool thing I found: A robot that will sketch your portrait in the sand.
"The Sketchbots experiment uses getUserMedia to let you take
a picture of your face, which is then converted to a line drawing and sent to a robot
in the Science Museum in London," Shijing Xian, Software Engineer at Google wrote in a blog post. "The robot then draws out your portrait in a patch of sand, which you can watch live on YouTube and visitors can watch in person at the museum. It's just about as crazy as it sounds, and twice as cool."
Check it out.