>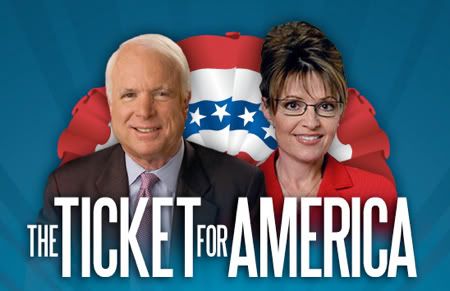 Well, I step away from the computer for eighteen hours and look what happens...mayhem!!!
I knew something was up when I opened my inbox this morning and found about three hundred emails with Sarah Palin somewhere in the subject line.
You can RSVP here, and updated info on the Rally
will be here
, or you can
print tickets from this pdf file
.
As expected, the local lefties will be in full bloom for our documentation to the nation at just how nutty and hateful the local progressives are, and read this Topix thread if you don't believe me...
I may or may not provide live streaming from inside the venue, depending on whether or not the McCain people do, or WLOS does [WLOS Livepage]. I will post links for whatever is happening.
I will be spending a big chunk of today prepping for
Saturday's McCrory Dinner
at Macon Middle School.
This will be a busy weekend, indeed.
**8.25am** AshVegas looks into the future, reports on his vision for Sunday.