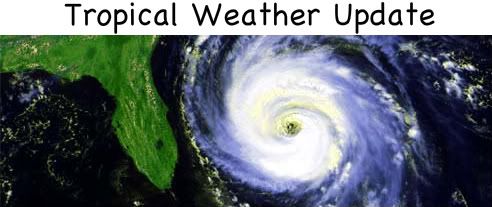 So far, things look pretty calm in the
Atlantic Basin
and people are still making noise about the potential for a tropical cyclone near Puerto Rico. I don't think it will do anything other than make a lot of rain.
Here is the most recent Graphical Outlook for the Atlantic basin from the National Hurricane Center...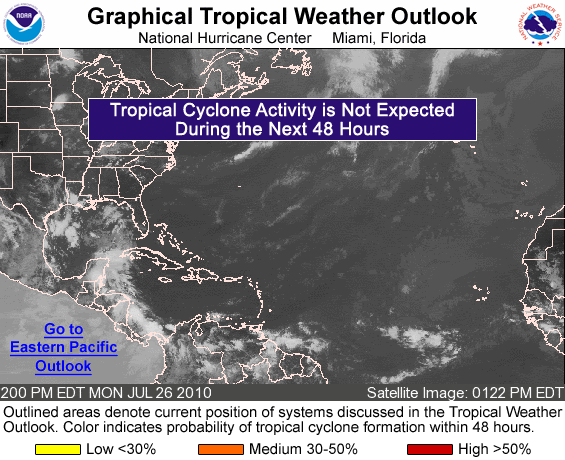 It looks like nothing doing for now in the Atlantic Basin....
Weekly Hurricane Outlook with Mark Suddoth
[July 26th Edition]



Now we turn to Mark Suddoth of
Hurricane Track
for his in depth take on the data...
For more information on Mark's activites, check out the following links:
Hurricane Track
Ustream Feed
Twitter
Premium Services
That's all I have for today. It looks like the next little bit should be okay...but don't take that for granted. Make it a habit to at least daily check out the tropical weather conditions. Sometimes, things change quicker than expected.
The time to prepare for Tropical Storms is before they hit. Well before they hit, not just in the week before one comes ashore. A good place to get started on preparing for a storm is the
National Hurricane Center's Preparedness Page
.
Even people in
my area of the Appalachian Mountains
should make preparations for disaster, most specifically for flooding or landslides.