**update** I've added the complete video of the meeting to the end of the post.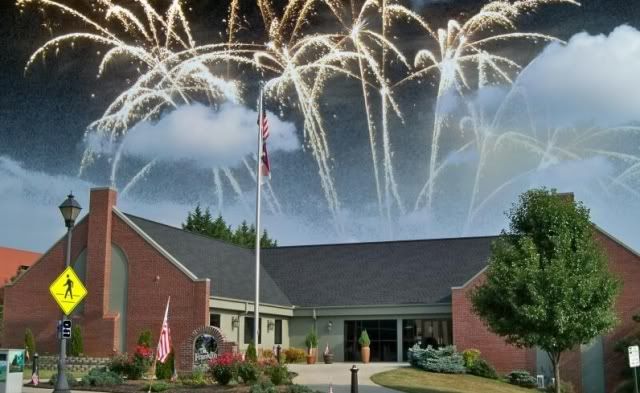 Tonight's meeting of the Franklin Board of Aldermen has taken on mythic proportions. If the scuttlebutt is to be believed, dozens of progressive anti-Walmart activists will show up at the public hearing to express their concerns on the construction of a Super Walmart off Dowdle Mountain Rd outside the city limits. I may be wrong, but I have my doubts at how many will actually show up.
Here is audio of the Town Attorney instructing the Aldermen what the purpose of the August 2nd meeting is...
I wonder how many progressives that show up tonight really realize that there is nothing they can do to stop the construction of the Super Walmart? If they had been attending the town or county meetings, they'd know that already.
Whatever happens at tonight's meeting, I'll be there to bring you blow-by blow coverage, and you can follow along, either below, or via your favorite Twitter Application. I'll be using the hashtag #MaconGov during the meeting. Feel free to join in the conversation.
Here is a Twitter Widget so that you can follow along with the meeting in near-real time. I'll also be loading photos as the meeting happens...
And this is the agenda for tonight's meeting...
Town of Franklin Board of Aldermen
Agenda
Monday August 2, 2010 - 7:00 p.m.
Call to order – Mayor Collins

Approval of the July 6 and July 15, 2010 minutes

7:05 p.m. (A) Public hearing on the special use application from Bright-Meyers 2001 LLC (Wal-Mart Supercenter)
(B) Consideration of special use application

Public session

Request to close portions of East Main, Iotla and Phillips streets for Pumpkinfest – Linda Schlott

Consideration of request for non-profit funding from the Little Tennessee Watershed Association – Jenny Sanders

Sludge digester project with the North Carolina Rural Center
(A) Consideration of affirming resolution
(B) Consideration of capital project ordinance
(C) Certification of minority business participation

Ratification of telephone poll regarding the Franklin Hydroelectric Project – Town Attorney

Adjourn
Previously