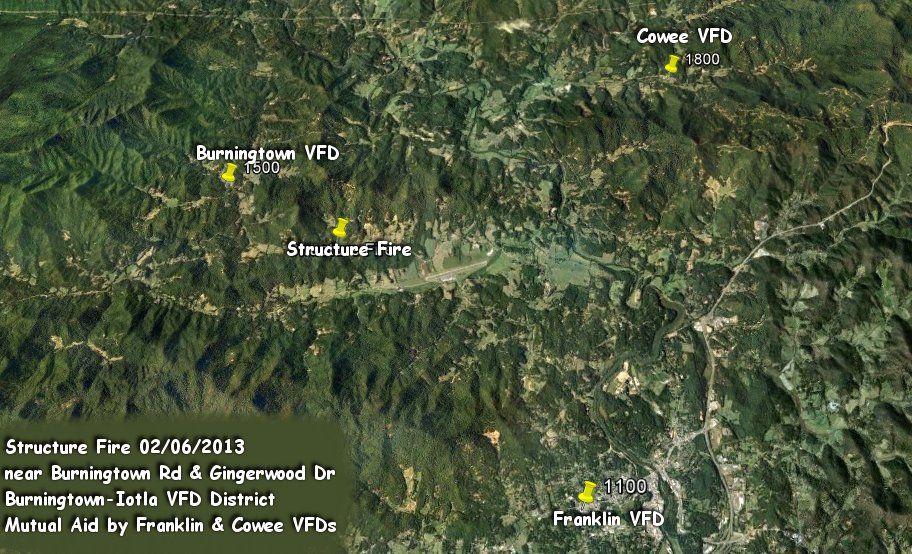 A structure fire has done heavy damage to a home off Burningtown Road (the exact location was not known by the Macon County Emergency Operations Center at the time of the call) early this morning. the initial call came in from a neighbor who saw the flames and called 911.

Burningtown-Iotla Fire Department was called to this fire and Franklin and Cowee Fire Departments provided mutual aid, which included personnel and water tankers that shuttled water from a draft site set up by the Cowee Fire Department.

The home was unoccupied during the fire because the owners were out of town.

I will post additional information as it becomes available and have embedded audio of the radio traffic of the initial response to this fire.