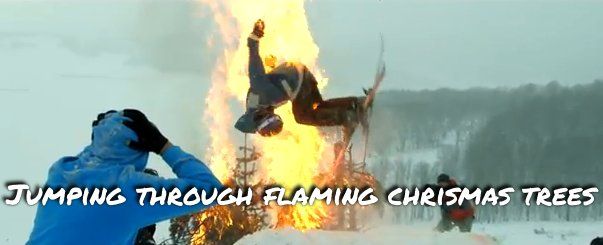 Why? It's a human thing.
Hat Tip: +Jesse Stay
From the video description:

I wrote the song "Little Voices" with my friend Brenden. We're called Scott & Brendo!
iTunes:
http://bit.ly/V9WzkV
| Amazon:
http://amzn.to/Rww75q
Check us out on Facebook for free music:
http://facebook.com/scottandbrendo
Special thanks to my good friends at Dark Energy for helping make this video happen! These guys designed a portable charger that will power your phone for a week. It even works on other devices, like the GoPro's we used in the video. Check them out on kickstarter:
https://www.kickstarter.com/profile/d...
Special thanks to Mark Warner, the phantom owner/operator.
Cinematographers:
Derek Pueblo
Adam DeMello
Scott Jarvie (
http://www.youtube.com/JarvieDigital
)
Dusty Hulet
Anthony Ambriz (
http://www.youtube.com/AnthonyAmbrizTV
)
Aerial Photography by Chris Newman
http://www.cinechopper.com
http://www.youtube.com/CineChopper
Color Correction by Casey Wilson
http://www.youtube.com/caseyrwilson
This video was shot at varying frame rates between 24 - 1,000 fps. No twixtor or special effects were used.
Cameras: Phantom Miro, Red Epic, Canon 5D Mk III, GoPro Hero3
Let's be true friends! Follow me for behind the scenes and updates!
Facebook:
http://facebook.com/scottdwcrew
Twitter:
http://twitter.com/scottdavidwinn
Instagram: @scottdavidwinn
Business Contact:
contactscottdw@gmail.com
K love you, bye.