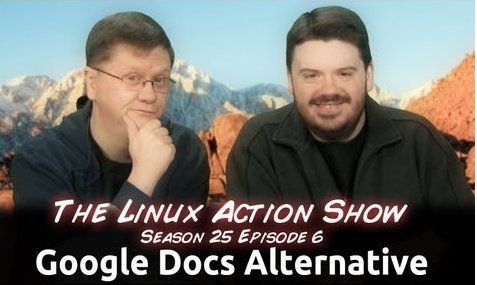 The Linux Action Show is one of my favorite video podcasts about all things Linux.
From the video description:

Google Docs has some powerful features, collaborative editing being chief among them. This week we'll show you why Etherpad Lite is more than just multiplayer notepad.

Plus why Valve's Gabe Newell thinks Apple might be a big threat, the major new feature landing in Ubuntu 13.04, and the tasty gift Google gave to some UK schools!

AND SO MUCH MORE!

All this week on, The Linux Action Show!

Visit Jupiter Broadcasting to see all the other shows they offer.