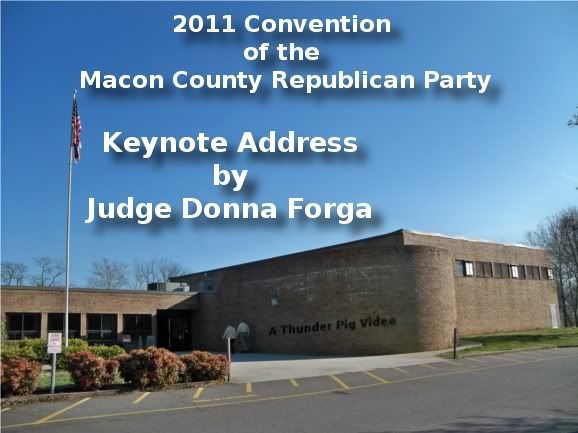 The 2011 Convention of the Macon County Republican Party was held this past weekend at the Community Facilities Building in Franklin, NC for conduct of business and selecting delegates to attend the state convention in Wilmington, NC later this year in June.
This year, the keynote was delivered by 30th District Judge Donna Forga. Her main points were: (paraphrased)
I-Know what you believe in
II-Have a vision and a plan to share it
III-Be a cheer leader of others within the party
My wish is that all Republicans in our Congressional District watch this video and heed the advice given by the judge.