After a successful last launch and mission to the International Space Station, the oldest surviving shuttle is coming in for her last landing today at the Kennedy Space Center, currently scheduled to happen just before noon.
STS-133 (ISS assembly flight ULF5) is the current mission in NASA's Space Shuttle program; during the mission, the shuttle docked with theInternational Space Station. It is the final planned mission of Space Shuttle Discovery, and was launched February 24, 2011. The crew consists of six American astronauts, all of whom had been on prior spaceflights, including Commander Steven Lindsey. The crew joined the long-duration six person crew of Expedition 26, who were already aboard the space station. About a month before lift-off, one of the original crew members, Tim Kopra, was injured in a bicycle accident. He was replaced by Stephen Bowen.
The mission transported several items to the space station, such as the Permanent Multipurpose Module Leonardo, which is to be left permanently docked to one of the station's ports. The shuttle also carried the third of four ExPRESS Logistics Carriers to the ISS, as well as a humanoid robot called Robonaut. The mission is the 39th and final flight of Discovery and the 133rd flight of the Space Shuttle program.
The mission was affected by a series of delays due to technical problems with the external tank and, to a lesser extent, the payload. The launch, initially scheduled for September 2010, was pushed back to October, then to November, then finally to February 2011.
Here is my personal favorite photo of the Discovery: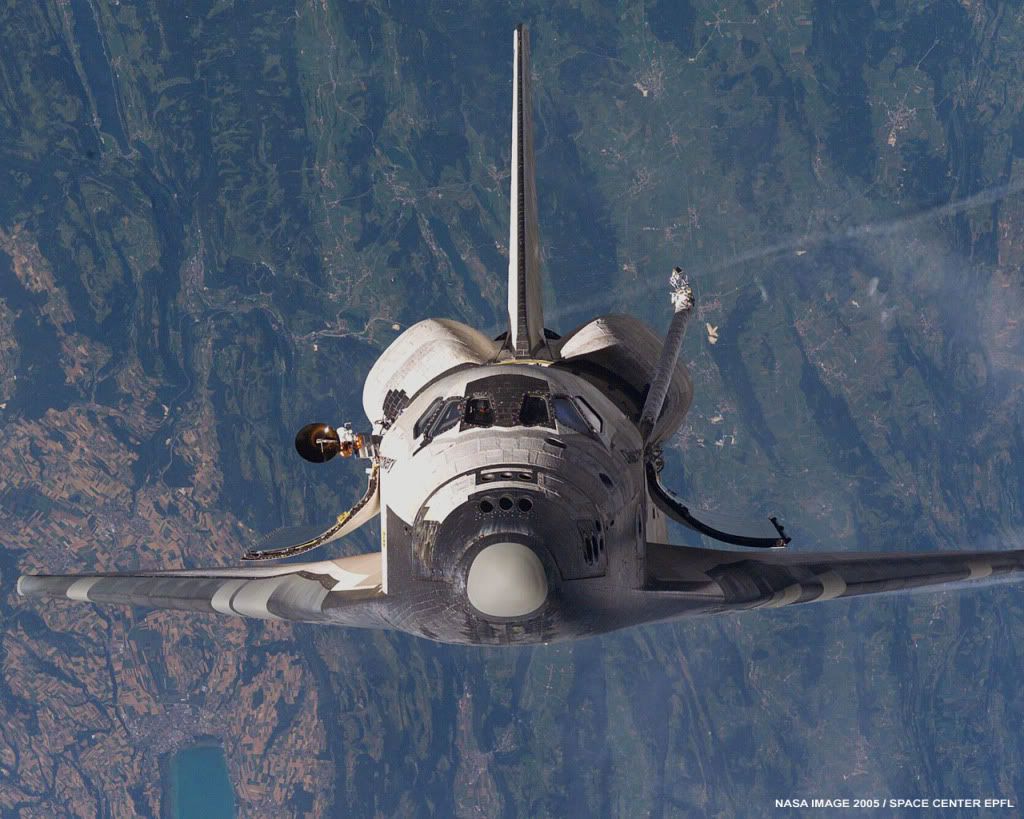 Here are a few very well made video tributes to the Discovery:
And here is a playlist from NASA TV of the entire STS-133 Mission: