**11.33am** The NC Senate has posted a response that includes this statement from Senate President Pro Tempore Phil Berger:


"Republicans voted to extend unemployment benefits and prevent a government shutdown, but the governor is too addicted to state spending to support either of those efforts. She should be ashamed of herself."
**11.27am**
Laura Leslie just posted on Twitter that NC Governor Bev Perdue will be vetoing House Bill 383 later today. An excerpt:
Gov. Perdue intends to veto HB 383 later today. The General Assembly has once again shown they are willing to play games with people's lives in holding hostage some 37,000 unemployed North Carolinians. But to sign the bill and suffer the extreme cuts proposed by Republicans would risk the future of this state and the lives of 9.5 million citizens.
A veto message and statement from the governor will be out later today. If we are able to make her available to cameras, we will let you know asap.
Read the rest of the article at WRAL
**8.23am**

I've recorded both the NC House and NC Senate sessions today and have embedded them in the calendar below...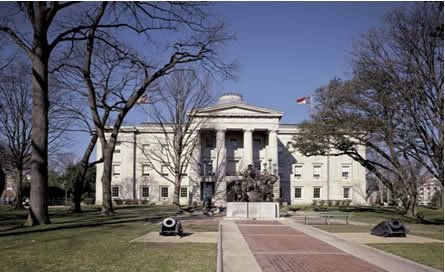 The 2011 session of the
North Carolina General Assembly
is well underway and here is the schedule for the rare Saturday session of both the houses of the North Carolina Legislature, slated to begin at 8 am. I have provided links so that you may be able to listen to one pf them live. They are meeting today to pass House Bill 383, which would both extend unemployment benefits to 37,000 long-term unemployed people in North Carolina and is a
Continuing
Resxolution to keep the State Government from shutting down. There was some concern that Governor Perdue would have vetoed the bill if it had been ratified on Thursday. For a more detailed description (as well as the back story, please read Mark Binker's blog, Capital Beat.
If you cannot listen to these meetings live, check back later to see if I have. If I have, I'll post the audio (and a download link) for the meeting in the calendar. You can also follow what is happening in the NC General Assembly by keeping an eye on the hashtag #ncga on Twitter.
If I haven't been able to listen, please check with Voter Radio. You should already be subscribing to their podcasts anyway. I do.
ʘ‿ʘ
8:00 AM

Link to Download MP3

(a technical error in the first few seconds allows you to hear both houses simultaneously)

House
8:00 AM
Senate