**2.21pm** Today's launch has been scrubbed. I will re-post on Monday.



Engineers and Managers to Assess APU Issue
Fri, 29 Apr 2011 01:14:11 PM EDT
Shuttle launch director Mike Leinbach stated that Endeavour's launch will be no earlier than Monday at 2:33 p.m. EDT. Engineers need that time to troubleshoot an issue that resulted in today's launch scrub.

During today's countdown, engineers detected a failure in one of two heater circuits associated with Auxiliary Power Unit (APU) 1. Heaters are required to keep the APUs' hydrazine from freezing on orbit. Attempts to activate the heater were not successful and engineers now believe the problem might be associated with a Load Control Assembly, which is a switchbox, located in the aft end of Endeavour, or an electrical short in the wires leading into or out of the switchbox.

Endeavour's external tank will be drained, technicians will enter Endeavour's aft compartment overnight and by tomorrow afternoon, will put in a platform to gain access to the avionics bay where the Load Control Assembly is located. Once there, they will assess whether they need to remove and replace the switchbox, or fix an electrical wiring short.

Because of this, Leinbach said there will be a minimum 72-hour scrub turnaround.

Engineers and managers will meet this afternoon to further refine their troubleshooting plan. NASA has scheduled a news conference at 4 p.m. to discuss today's scrub and the plan.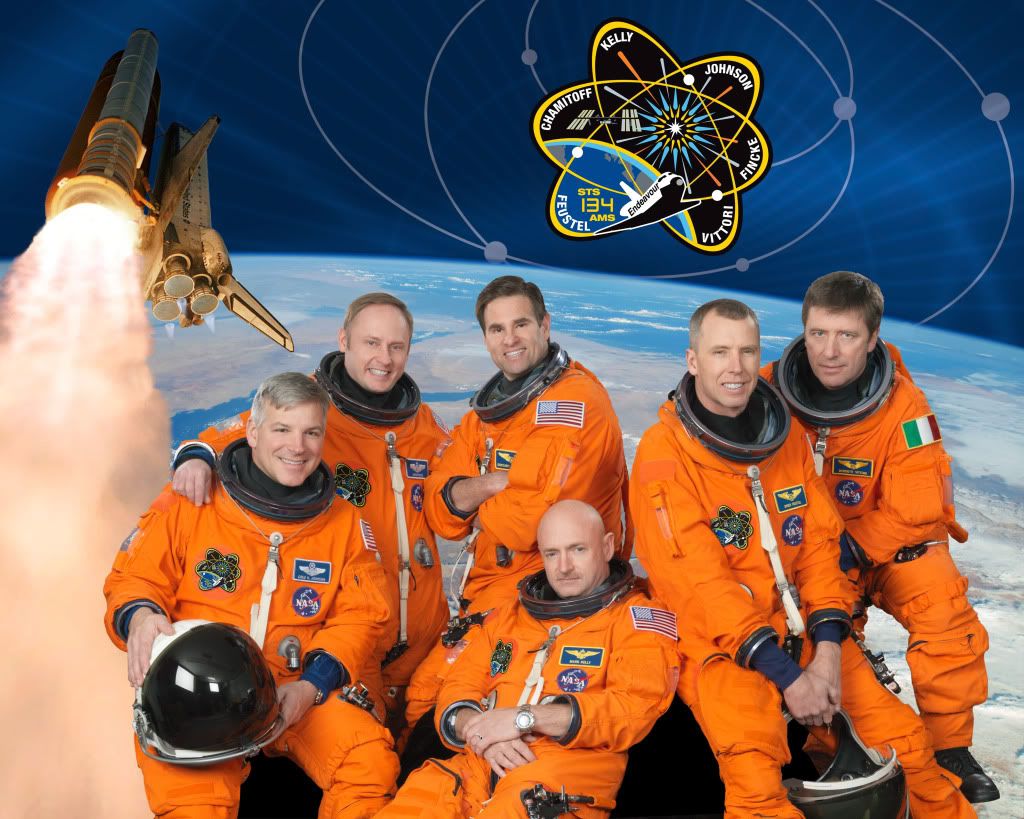 Changes in the design of the main payload, AMS-02, as well as delays to STS-133 have led to delays in the mission. April 29, 2011 is the current target launch date.[1] STS-134's Launch On Need mission, a contingency mission to rescue a stranded STS-134 crew, would be the STS-335 flight, flown byAtlantis.
Kelly's wife, Gabrielle Giffords, is planning to attend the launch. This will be her first trip since moving from Tucson to Houston in January after an attempted assassination. Giffords' planned appearance at Kennedy Space Center is giving the launch a high profile, "one of the most anticipated in years," according to the New York Times. President Obama is also scheduled to be in Florida for the launch. This will be the first time a sitting president has attended a launch since 1998.

[

8

]
Here is livestream from NASA so that you might enjoy the launch live. I will replace it with a video replay after the launch. The launch is currently scheduled for 3.47pm EDT.
Mission Overview...
Tribute video...
And a lightning strike video to serve as a parting shot...