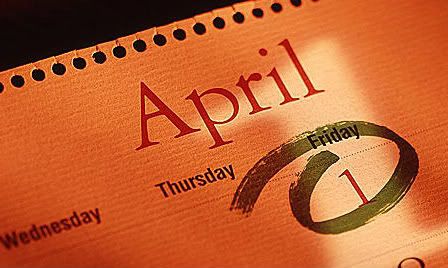 I'm not up to participating in the hijinks normally associated with April Fools Day this year, so I'll be really lazy and just post links to April Fools Day pranks I pulled in the past on this blog. Maybe I'll do something next year.
2010 Operation Hammerstrike:
OPERATION HAMMERSTRIKE 2010: VIDEOS
(Includes links to several photos i posted to twitpic)
2009 Freak Snowstorm:
FREAK SPRING SNOW IN JACKSON COUNTY
FREAK SNOWSTORM UPDATE: THE SNOWBALL FIGHTS ERUPT
FREAK SNOW AT WCU: BREAK OUT THE 4 X 4's!