**11.00pm**

Here is the audio from tonight's meeting:
Download MP3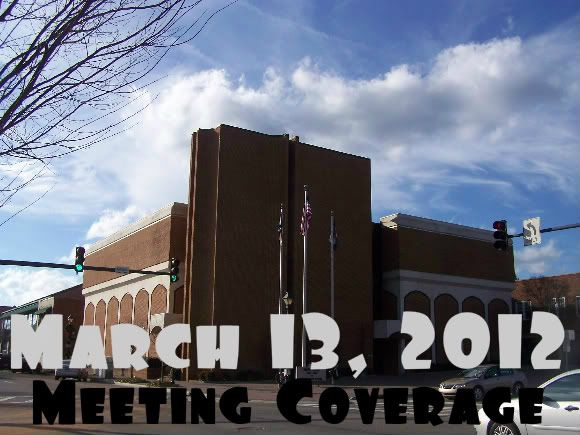 The Macon County Commissioners are meeting tonight at 6pm and I'll be there to cover it. The Agenda is below and I'll try to have the audio posted as soon as I can after the meeting.
MACON COUNTY BOARD OF COMMISSIONERS
MARCH 13, 2012
AGENDA
Call to order and welcome by Chairman Corbin
Announcements
Girl Scout Promise
Pledge of Allegiance (led by Girl Scouts)
Public Hearing(s) – None scheduled
Public Comment Period
Adjustments to and approval of the agenda
Reports/Presentations
Tobacco Reality Unfiltered (TRU) Club presentation – Dawn Wilde Burgess, Macon County Public Health

Girl Scouts Centennial Proclamation

Plan of Work for 2012 – Alan Durden, Macon County Cooperative Extension Director

USDA Summer Food Service program – Crystal Nix, Macon Program for Progress
Old Business
Consideration of bids for 911 Call Center and Budget Amendment Number 147
New Business
Resolution concerning legislation requiring VOC testing for private drinking water wells – County Attorney

QZAB and QSCB Applications – County Manager
Consent Agenda – Attachment #11
All items below are considered routine and will be enacted by one motion. No separate discussion will be held except on request of a member of the Board of Commissioners.
Minutes of the February 14 and February 28 meetings

Budget Amendments (#s 150-152)

Tax Releases
Appointments
Board of Equalization and Review
Closed session (if necessary)