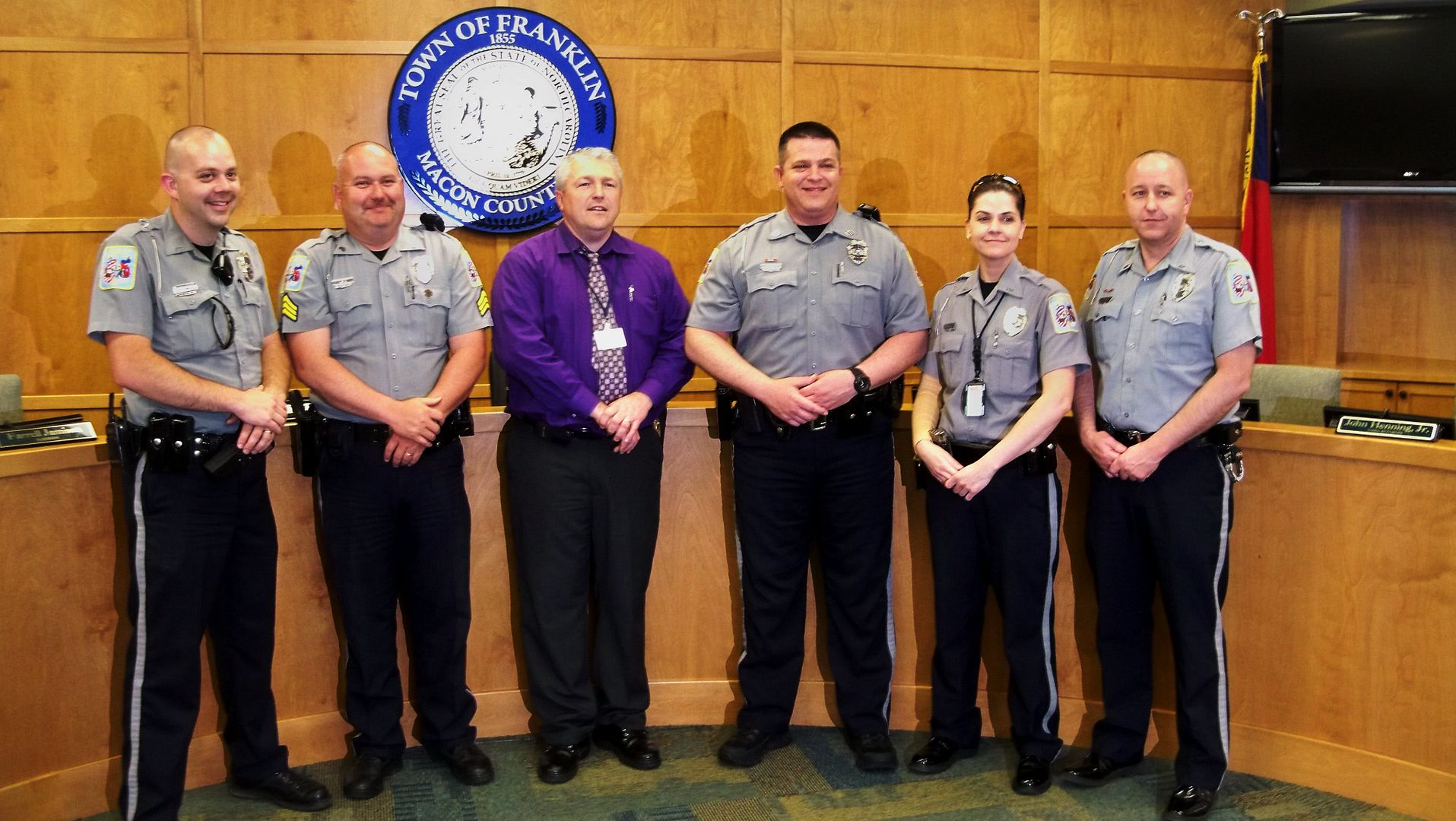 Members of the Franklin Police Department pose with David Adams, the new Chief of Police for the Town of Franklin, NC
The Town of Franklin held a reception to welcome the new Chief of Police for the Franklin Police Department today in the Town Hall. David Adams has been on the job for about three weeks now. I attended the reception and here is a short video from that event:




David Adams served as a Captain on the Hendersonville Police Department, having worked his way up over the course of 17 years from Patrol Officer. He previously served in the US Army from 1989 to 1993. He was a paratrooper and a squad leader. He has a Masters Degree in Management and Leadership and also has a BS and AD in Criminal Justice.