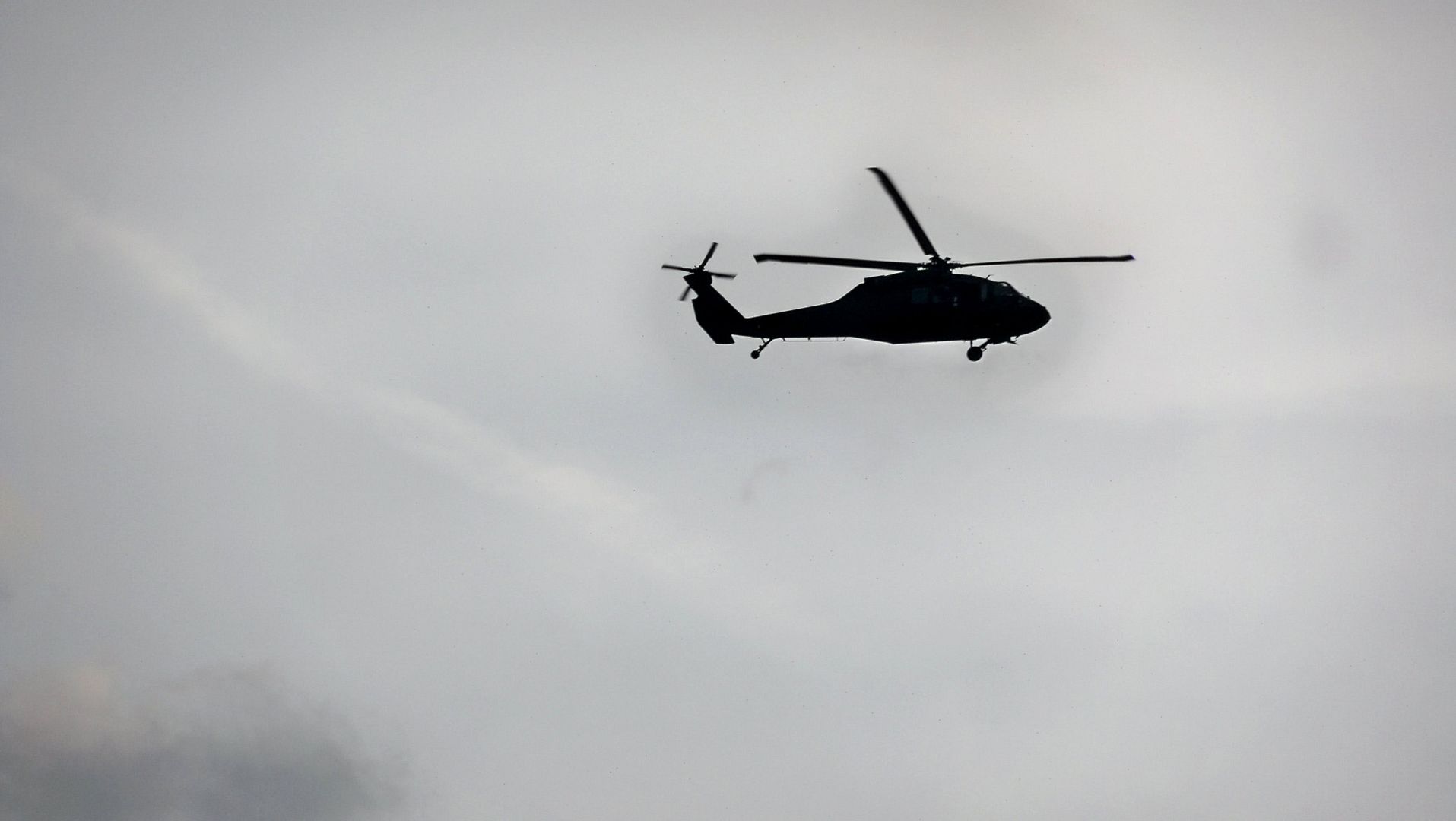 A UH-60 flies just northeast of Franklin, NC.
Ther have been a lot of military aircraft flying over Macon County this afternoon. Here are a couple of photos I managed to take.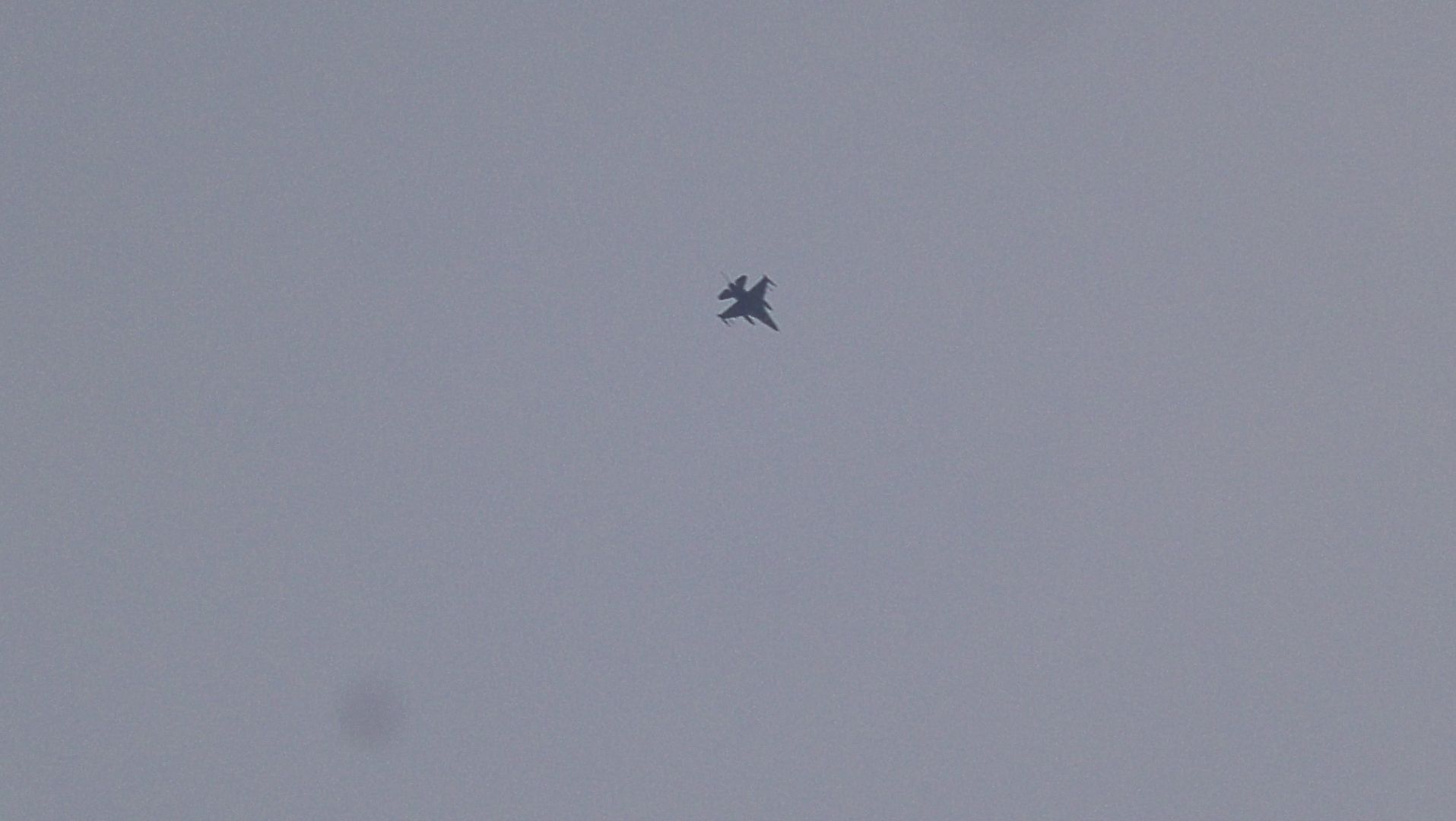 F-18 (I've been informed by someone I trust that this is probably an F-16 instead of an F-18).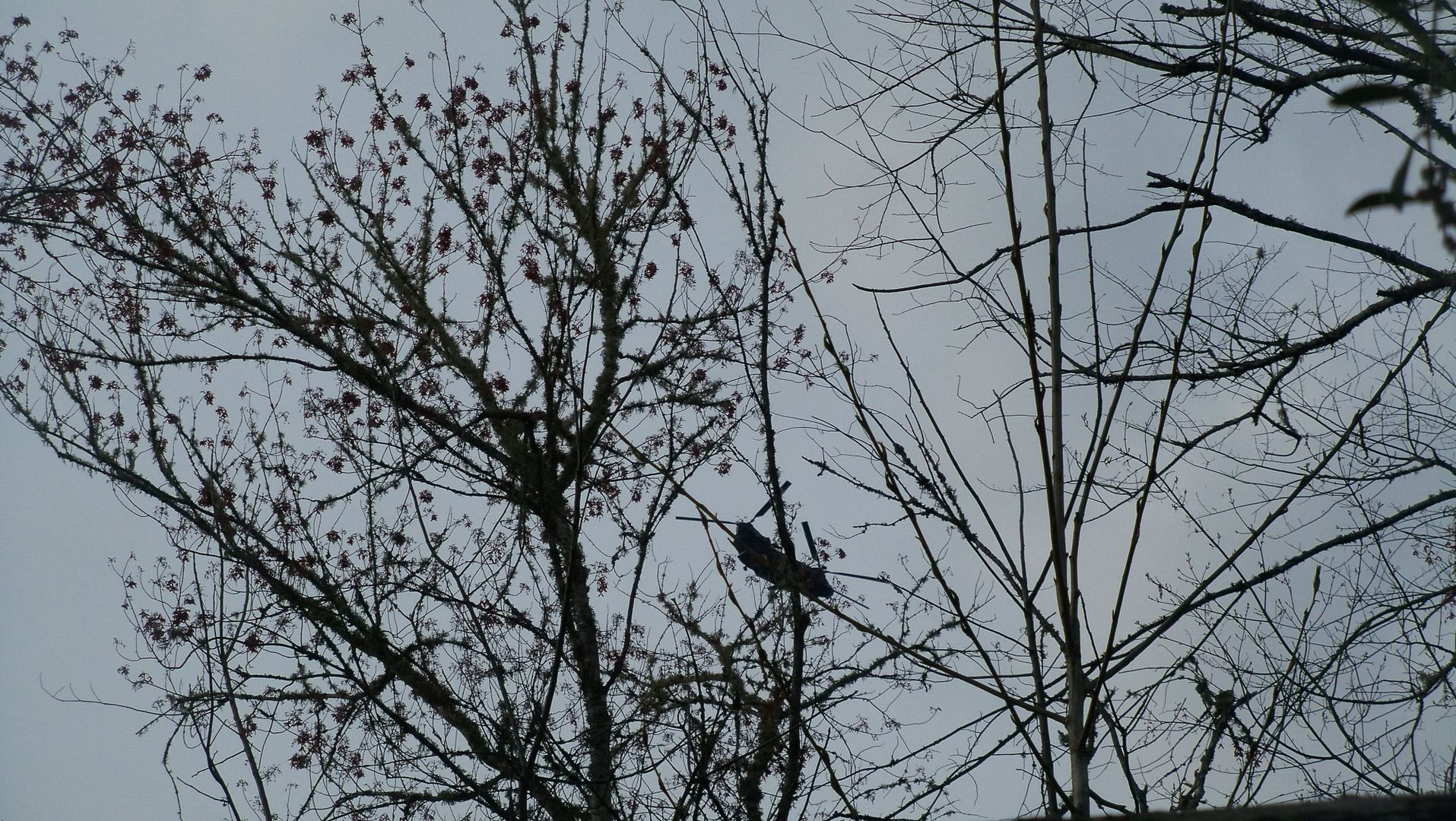 CH-46